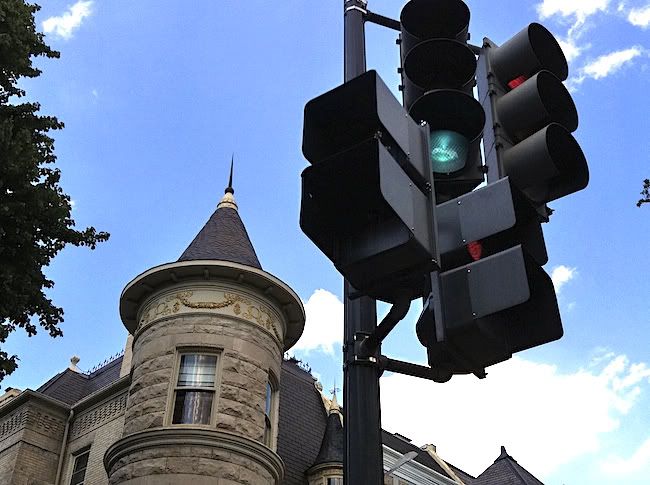 While I was praying this morning, the thought came to me that rebirths of all kinds feel quite scary because my own physical birth was difficult. My father was hospitalized when my mother went into labor, hence no one was earning money. I was the third child, too. I've seen how households move from the chaos of 2 kids to complete mayhem with the arrival of the third. I believe my mother was worried, my father was worried, my sisters were most likely worried.
Like most baby boomers, I was born in a haze of ether - I believe that was the anesthetic given to laboring women in 1953 - from my mother's body (doped up, laid out flat and strapped to the table, feet strapped into stirrups). Moments after birth I was probably held upside down and slapped hard, allegedly to get me breathing. Is it any wonder that when it's time to make a change, time to reinvent myself, I'm frightened? Holy cow, of course.
I will spend today engaged in self-soothing behavior. It's hot but not too humid, hence I can walk around, take pics with the iphone. I have a couple of errands to run, but nothing terribly pressing. I think I'll give myself the day off, as tomorrow I begin my final weekend at Quiet Waters.
If I were my own client, I would be saying,
When you're anxious, ask yourself what you need in that moment - water, a deep breath, a shoulder to cry on, some sleep?
I urge clients to take care of their animal bodies, soothe their brainstems by providing some simple TLC. In addition, I urge them to cut themselves a wide swath of slack during times of duress. Today is a good day to take my own advice: walk around, take pictures, watch a stupid movie, eat something simple but delicious, get a good night's sleep.
The studio here at the chateau is clean, clear and ready to receive clients. After I move my table Monday, I'll be in business. Oh yeah. Onwards and upwards.