The iphone decided that E. Capitol Street should be blue. Ok. I won't argue with it. Though - it wasn't blue, it really wasn't.
OK. A few weeks ago I was ready to dump blogging forever. But I stuck with it, just because I am ornery. What came out of it is funny - I started a new blog! Two blogs? Am I nuts?
The other blog,
Chateau Seven
is going to serve as a website for my massage practice. I'll be writing exclusively about healing there. I'm surprised I have so much to say about healing. I can hardly STOP writing posts about it. Wow.
I'm not clear what's going to happen here at the Gold Puppy. Much more of my energy is in the other blog at the moment, but you never know what's going to happen next. I'm not burning any bridges, not just yet.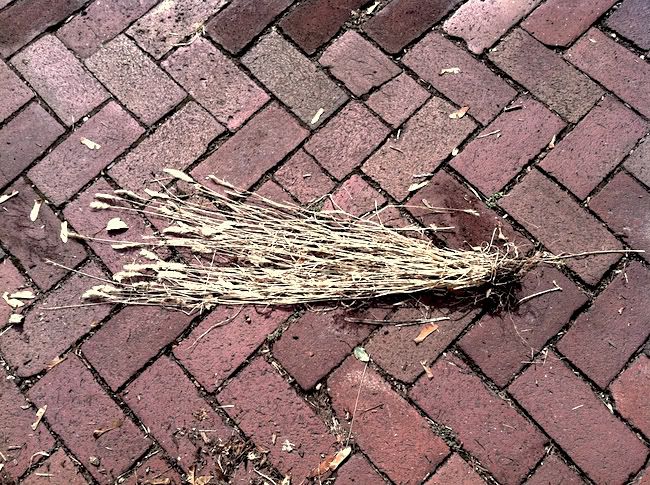 A week someone pulled and threw on the sidewalk. Looks like a comet to me.