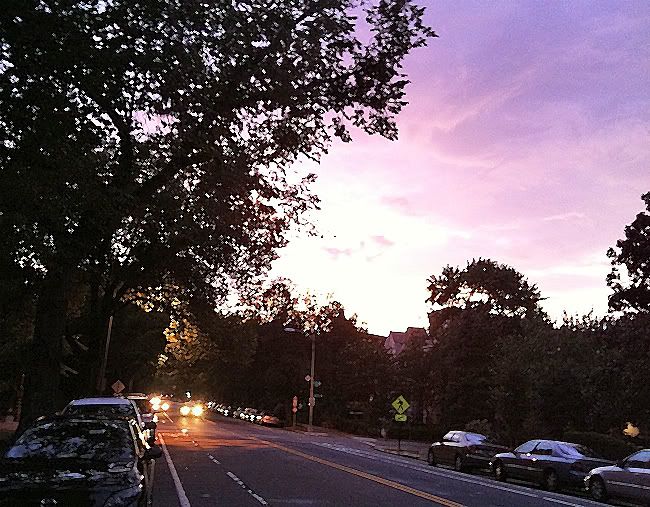 Last night and the night before, the sky was purple at sunset. Truly purple! Wow.
I'm working all day today, a good thing for my bank account as well as great for clients, all of whom live in the 'hood so there won't be any crazy driving through the hurricane situations. They will put on their REI raincoats and dash around the corner to the chateau, arrive damp perhaps, but ready to get on the table. Believe me, there is nothing better than receiving massage while the rain lashes and the wind whips around outside. It is fantastically soothing.
When a monster storm is on the move, headed in my direction, it's hard to focus on anything else with the exception that I love to work when it's stormy. Maybe it's because we humans are essentially stormy beings - metaphorically at least. There is a nice symmetry to working out muscular kinks and knots (the result of internal storminess) while lightning cracks and thunder booms outside. It's so right.
Late tonight is supposed to be the worst of it, "only" tropical storm force winds and rain is forecast for the District. It will be one hell of a storm, but nothing compared to what those on the coast are dealing with. Whew.
Visualizing (as suggested by a friend) the East Coast in a shiny coat of armour today and tomorrow. May all beings be safe. Maybe it be so. Shalom.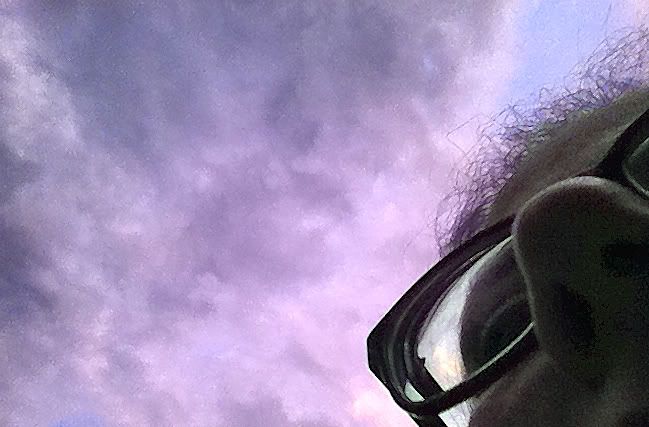 Am I the only person who sees the face in the clouds above my head?