The sun is shining, the air is clean and clear, the windows are open at the chateau. I can hear birds chirping and the voices of the guys working on a house down the street. There is very little traffic since everyone leaves DC in August.
Last night temperatures dropped down into the upper 60s for the first time in awhile. I can taste fall coming.
Of course it will get hot again, of course. The end of summer in DC can only be characterized as mean. The days get shorter and shorter while the humidity, toxic air and heat seem to get even worse than they were in July. I'm not sure that's true, but it
feels
that way. Hornets and wasps start buzzing around, looking for something to sting while the mosquitoes get really aggressive, as if they know their days are numbered.
But yesterday (and today, or so they say) we are experiencing a sweet preview of fall. I love fall. All my worrying from recent days has evaporated. I am smiling.
Happy Friday, y'all.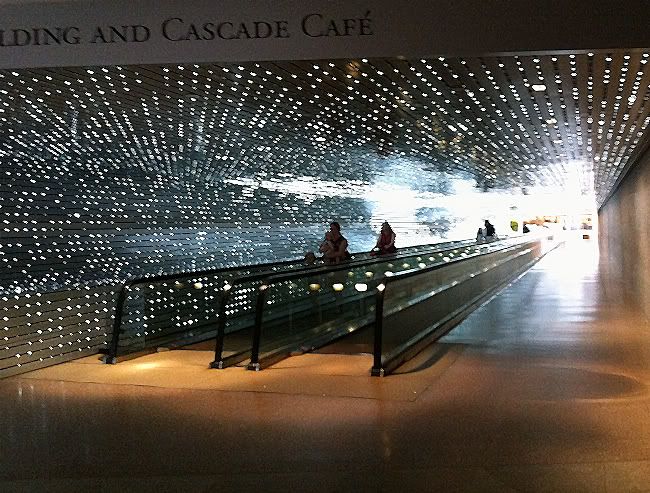 You can't imagine how many pictures I have taken of the tunnel that connects the east and west wing of the National Gallery, trying to capture the essence of that magical space. The iphone camera is not great for everything, but it really worked for this. Very cool!
Here's a pretty fun video of the walkway.