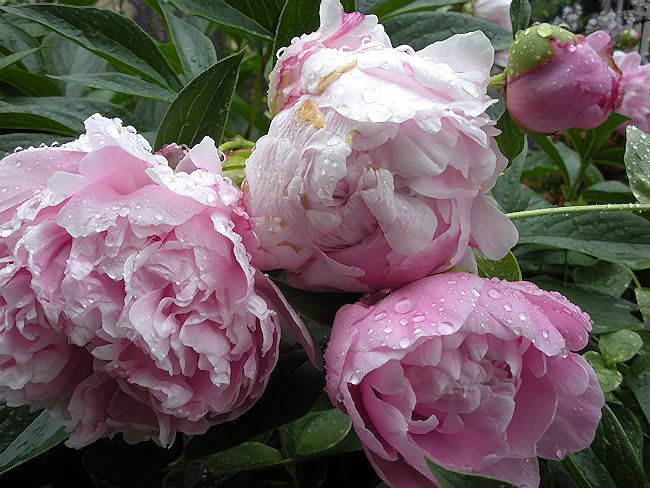 My first meditation teacher,
the great Jack Kornfield,
believes spiritual communities are meant to "ripen" us individually and collectively. I really love that idea so much. I believe it, too, even though it doesn't always work out as gracefully as it might.
For a long time I was part of the Reclaiming community in San Francisco. We did not gather in a church or temple, but we did gather, every eight weeks or so, at the beach or in a rented room in the Women's Building or at the pier in the Marina, to celebrate the turning of the wheel of the seasons. I never missed one of those rituals.
After I left all that behind, I studied Judaism at Temple Micah here in DC for a couple of years. I really loved that community as well, but I struggled with Judaism, even way way way Reform Judaism, because of the Torah. I hate the Torah; most of it makes no sense to me at all. Much of it is very disturbing and presents God as some kind of egomaniacal, bi-polar psycho killer. This is not the God I worship, nope. The fact that Jews idolize the Torah really got on my last nerve. Eventually I stopped going to Temple Micah. Square peg, round hole. Sigh.
There are wonderful spiritual communities here on Capitol Hill. St. Mark's, for instance, is a fabulously inclusive, active, community-based Episcopalian congregation. I've attended classes there many a time, but becoming a part of the congregation would ring false on every level. I am so not a Christian.
Like many people, I am spiritual but not religious, which means I'm at odds in one way or another with every established tradition. When I remember all the troubles that come up within spiritual communities, I try to convince myself it's best to commune with Brother Sun and the green world instead; forget the people aspect of worship ... but the truth is, I miss it. I even miss the friction and problems that arise within these communities. Is that crazy? It's such a juicy way to confront the problem of ethics. Those awkward interactions among people in spiritual community helped "ripen" me every time I took part. I miss that.
At least I'm missing my old communities this Sunday morning because my first two clients cancelled their sessions at the last minute. I'm thinking about how other people spend their Sunday mornings, at church or perhaps engaging in other Sunday rituals like reading The New York Times while drinking coffee. My Sunday morning ritual involves getting up and going to work, but not today. Today maybe I'll take a lot longer meditating and praying than I usually do. Yes? I say yes.
Happy Sunday. Shalom.