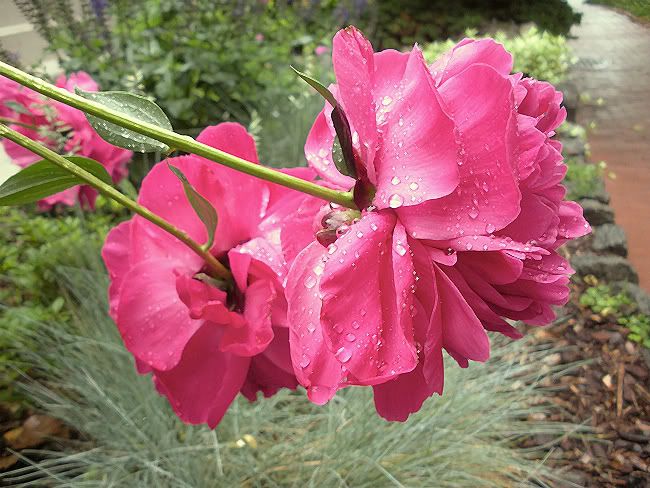 I'm jonesin' y'all, oh yeah, I'm full of desire. I want, therefore I am.
What do I want? My new sofabed. I want an iphone, a piece of media I feel would enhance everything. I want more herbs for my potted herb garden.
That's just about the stuff, though. My lusts run so much deeper than a desire for things. For instance, I long to touch the essence of the divine - how presumptuous of me, eh? That particular spiritual lust is why I pray every day. I pray with a passion because if I can sense the greater wisdom of it all even for a split-second, I am resplendent with happiness ... until I start longing for the connection again. That's part of what is so arduous about lust; it can only be temporarily satisfied. yeah.
I could get into how I jones for conversations and interactions with the people I love. But I think everyone knows how that feels, yes? It's enough to simply admit I am a human being with a passionate nature. The Buddhists suggest letting go of desire. Probably they're right about that. Jonesing for whatever or whomever is rather enlivening up to a point. It becomes a bit oppressive after awhile, or if I'm tilting too intensely into it. My guess is that it's the over-the-top aspect of desire that the Buddhists try to release. Those Buddhists are so smart!
Today I am in love and in lust with this beautiful day, the clear air, the blooming roses, all the different kinds of clouds floating around overhead. Oh man, what a day. I'm going to work in a little while. Letting go of my desire to possess this day, instead going into the office to work on clients, will be strenuous. Ah the grunt work of lust ... it builds character, right? I hope so!