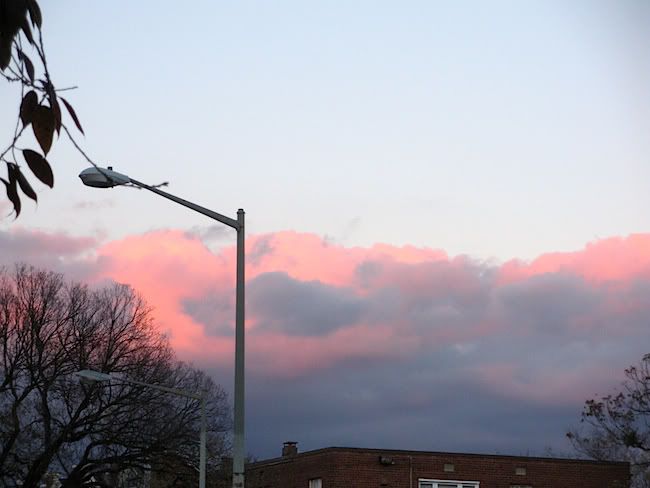 Because I'm always on time, the first few days after they switch off Daylight Savings, I tend to feel a little anxious. In the mornings I feel certain I'm running late, no matter what the clock says, and in the evenings I get almost panicky when the sun sets so early. I know it's ridiculous, but there it is. I think scans of my brain stem, (the "primitive" part of the brain) would show signs of distress in locations where the survival instinct gets activated.
There are many layers of ridiculousness here: first my chronic need to always be on time, also the silliness of Daylight Savings. I still don't get what that even means. The amount of daylight does not change simply because we mess around with our clocks. When it's dark, lights must go on. So weird. And, too, there's the ridiculousness of anxiety resulting from a one-hour change in my schedule. For heaven's sake.
I hear people say all the time that they aren't going to get worked up about something because it "isn't worth it." I marvel at that statement and always wonder - are they truly able to stifle their emotions (that are, by their very nature, not rational and so can not be logically dismissed), or are those statements a reflection of incredible denial on their part?
I don't try to stifle or slow my emotions. I believe my emotions are meant to move around; eMOTION, yes? I say yes. Emotions arise (according to those books about consciousness I read last year) as physiological/chemical changes in the body some seconds/minutes/hours before we become cognizant of them. What the neurologists believe is that we can partially mask the facial expressions that accompany emotion, but we can't control emotion.
Ah but we can tell ourselves that we're controlling our emotions, we can even come to believe these stories of superhuman control. The power of the mind is incredible. As for myself, today on the first day of what they call "standard" time, I'm going to try very hard to keep breathing, I'm going to drink a lot of water (these being my two tried and true methods for dealing with stress). I have a serious workday ahead; my clients will need me to be fully present. I'll try, people, I will really try.
But for the record, may I say here that I dislike the time change? I really do. Onwards & upwards.