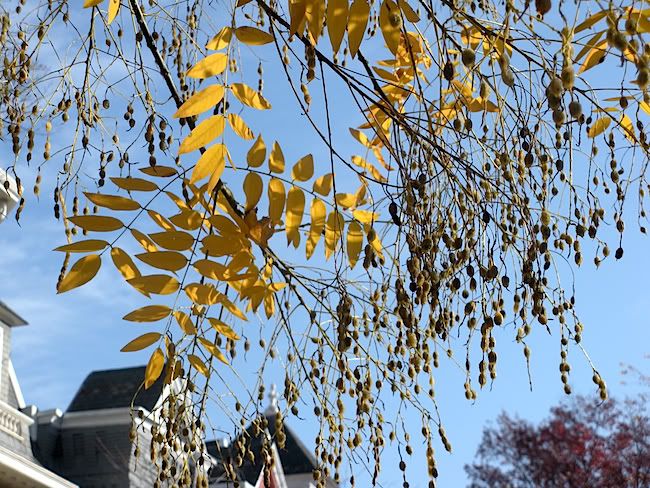 Secrets, commitments, loyalty, karmic bonds - this assortment of topics from recent days here all seem related, particularly when I think about keeping secrets, making commitments, the pervasiveness (or not) of loyalties, and the nature of karmic bonds.
All of the above situations involve the creation of energetic containers that have enough structural integrity to hold something that would otherwise be quite ephemeral. What's a secret anyway? What is it made of? What does it look like? It's dust in the wind unless kept. A well kept secret is remembered but never spoken - which isn't as easy as it sounds for many people. Secrets are precious and lively; sometimes it's like they're begging to be set free. When spoken aloud, inappropriately (to the wrong person or at the wrong time) secrets become gossip which is always harmful and hurtful. I learned this truth the hard way, from gossiping and from being gossiped about. Ouch.
The
brilliant Glenn
said, about commitments and loyalties, that it isn't a matter of waiting for an expiration date before they become sacred rot, but that what he called "completion stipulations" are a necessary prerequisite to letting them go. Hmm. It made me think of what my spirit guides have said about marriage, that it is a "crucible in which two families come together to work something out." My guides say that
every
marriage, whether it's "good" or "bad" or short-lived or long lasting, creates an alchemy between two families. It's interesting to think about.
Of all the topics I've been pondering, only karmic bonds seem timeless. Or - should say -
seemed
timeless. Based on what I've learned in the last few days, karma, just like everything else in the multiverse, can be shifted, altered, strengthened - or in some cases - broken. Even a soul mate doesn't have to be a soul mate forever. What a revelation! Wow.
I had a particularly unpleasant role in the crucible of one organization I was involved in, one in which we had meetings, lots and lots of long, excruciating meetings. The energy of those meetings often got stuck. It was so frustrating. Inevitably at some point I would lose my temper. Someone else at the meeting would burst into tears, and I would stomp out of the room. Strangely, right afterwards the meeting would get back on track. So the truth is, my bad behavior helped break the stuckness. My bad behavior served as a big ole sword, chopping the stuck energy into manageable pieces.
Imagine an ironic look on my face. Imagine me shaking my head back and forth, knitting my brows. Why me, oh lord? Why was I chosen to take on the role of "Reya, destroyer of energetic crucibles?" Please explain.
One of my big lifetime lessons this time around has to do with letting go - of commitments, loyalties, and karmic bonds. I'm supposed to continually lighten my load, at the perfect moment of ripeness, that is. Except for secrets. With secrets I've learned to keep them - into perpetuity when necessary. Both of these ideas - letting go and keeping - when done well, are good deeds. And good deeds strengthen the soul.
I'm really going on and on and on today, eh? I'll stop now! Shalom.