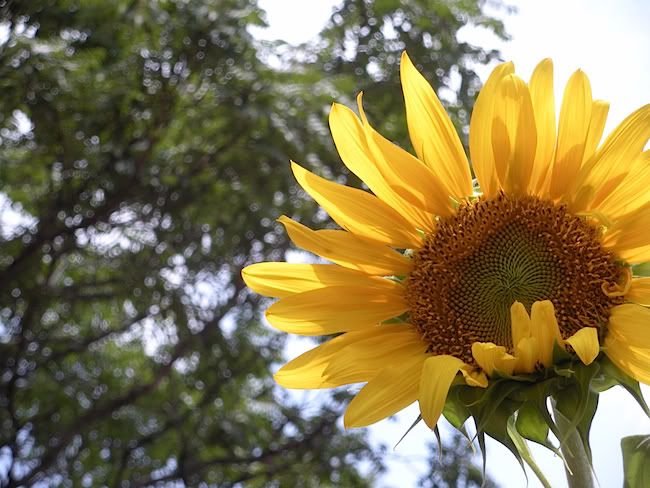 Oh man. I'm feeling the season of Lammas, this cross quarter moment halfway between summer solstice and fall equinox. It's not quite harvest season, yet summer has peaked and begun to recede. Lammas is a time that's neither here nor there. My shamanic dance at this moment
looks a whole lot like the limbo.
In Reclaiming we characterized Lammas as a time of both hopes and fears. I'm feeling it, definitely. My heart is full to the brim with both emotions. All this hope, so much fear, overlapped in a way that makes it hard to tell the difference! Maybe my hopes and fears represent flip sides of the same thing, who knows?
I had a good sleep last night, so I'm therefore feeling more plush, as Mary Oliver would say. I'm more resilient this morning, confident that I can abide with an abundance of hope/fear for the time being. I wasn't so sure yesterday or the day before. I love a good sleep! Oh yeah.
White Flowers

Last night
in the fields
I lay down in the darkness
to think about death,
but instead I fell asleep,
as if in a vast and sloping room
filled with those white flowers
that open all summer,
sticky and untidy,
in the warm fields.
When I woke
the morning light was just slipping
in front of the stars,
and I was covered
with blossoms.
I don't know
how it happened—
I don't know
if my body went diving down
under the sugary vines
in some sleep-sharpened affinity
with the depths, or whether
that green energy
rose like a wave
and curled over me, claiming me
in its husky arms.
I pushed them away, but I didn't rise.
Never in my life had I felt so plush,
or so slippery,
or so resplendently empty.
Never in my life
had I felt myself so near
that porous line
where my own body was done with
and the roots and the stems and the flowers
began.

--Mary Oliver