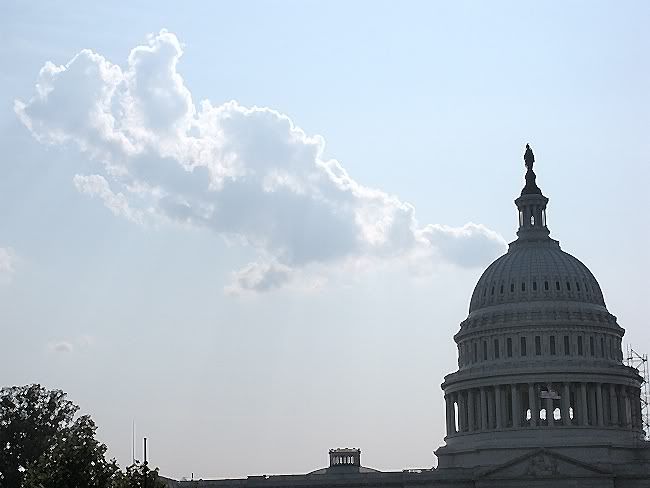 Many thanks to Jo, Rick and Dubby, who inspired me to write about this.
Some people use family trees or organizational charts or other kinds of schematics in order to understand relationships. I love the idea of schematics of all kinds, for sure. Diagrammed sentences totally fascinate me; I am such a nerd. Geometry is, of course, a map of spatial relationships. Math of all kinds of a symbolic way to understand how everything is related to everything else. (If I had it all to do over again, I would study math with a passion.)
Word clouds are very cool ways to visually understand the relationship of an individual to her writing. I made a word cloud from this post on wordle.com. Quite revealing, very cool. I've also always been a fan of
mind mapping.
It is a very creative process. Speaking only for myself, I've tried taking notes at meetings using this colorful method. Though - later on when trying to write up the notes, my eyes crossed. I couldn't figure out what the heck I was trying to convey. Oh well, it was a lot more fun than taking notes in the traditional sense.
I like to think in terms of constellations. I love the way in which, in the Greek myths, the heroes are often placed in the sky as constellations. To me when more than one person or thing comes together in a way that means the whole becomes greater than a sum of its parts, even the very finest org chart or blueprint can not describe the connection.
A few years ago I did a series of paintings of the standard 88 constellations in the night sky of earth. The paintings themselves are not very interesting to look at, but the process of making the paintings was great. I had so much time, while painting, to think about how I constellate with others, with my work and the world. Using the idea of constellations offers the chance to view relationships as much more than simple connections. Constellations are mythic by their very nature, both the "real" constellations as well as the constellations I've invented to describe my relationships.
I like using the big and little dippers as the constellation that best describes my relationship to my profession. I "see" them, as they turn in the sky, pouring a healing potion back and forth, almost like the Temperance card in the tarot. Don't ask me why, but the constellation that describes the relationship among a group of tight knit friends (the "band of gypsies" as we call ourselves) is
Lyra, the harp
.
Some relationship constellations do not exist in astronomy books. The truth is, looking at a dark, clear sky, the eye can create all kinds of unofficial shapes. Also, sometimes constellations alone can not adequately describe relationships. For instance, I "see" the blog realm as the Milky Way, a whole galaxy of interactions, seen from within.
I could go on and on, but you get the idea, right? I am relational, almost to a fault. Well, not quite. And I like to connect the dots. So it makes sense that I constellate, on a daily basis, with people, animals and things near and far. Yes? I say yes.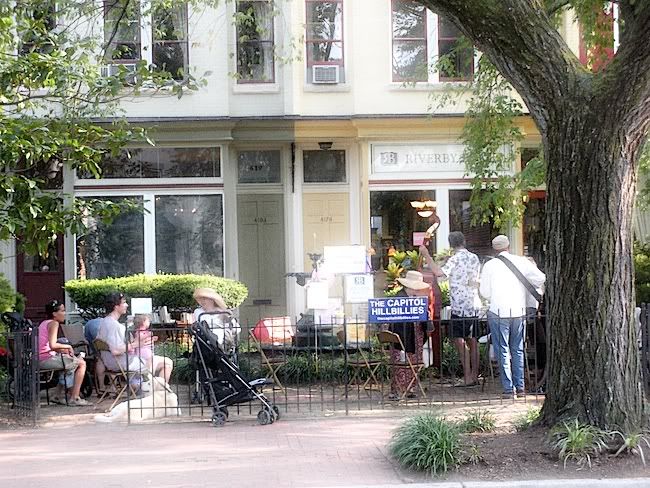 Here's the constellation of Riverby Books and the Congress Market next door. On Sundays the Capitol Hillbillies play bluegrass. Folks sit around and listen. Sweet old village style constellation.