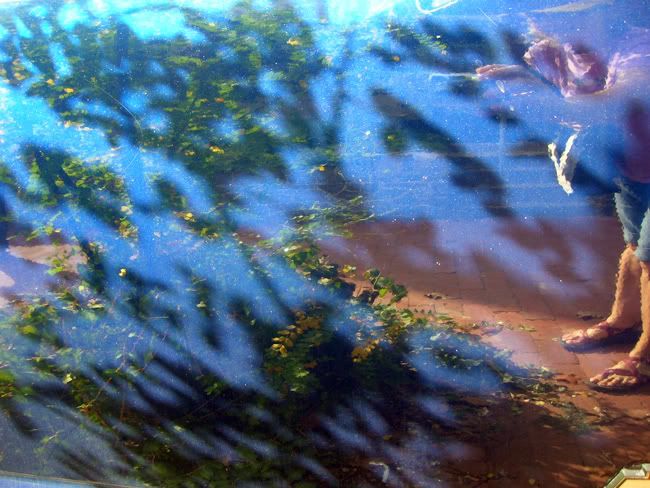 After the elections, I'm going to quit watching the news cold turkey. Mark my words! (There's no point in trying to stop now - it would be like starting a diet right before the holidays. Forget that!)
It's a pernicious addiction. It feels noble, because I'm Staying Informed, but my goodness it has gotten a bit out of hand. I dreamed that Keith Olbermann of MSNBC wanted to receive a massage. Once he was on the table, I realized he was just a wax figure, like one of those creepy statues in wax museums. Last night, after the debate, I dreamed I was married to Obama. We were about to sit down for Shabbat dinner together when a client walked up and told me she had to change her appointment. She said, "Now that you're the first lady, can I still email when I need to change appointment times, or do I need to send a formal written letter?" I was considering what might be proper when I woke up. It was 4:00 a.m. I wanted so much to go back to that dream, but to no avail.
In two and a half weeks the campaign will be history. Maybe then I can get back to my usual pursuits - reading books for instance! Drawing, writing, playing my drum. Even watching movies would be better than having my eye glued relentlessly to the news.
For now, though, my days consist of a series of talking heads on the boob tube (as we used to call it), occasionally punctuated by actual "real" life activities. For heaven's sake, Reya, GET A LIFE!