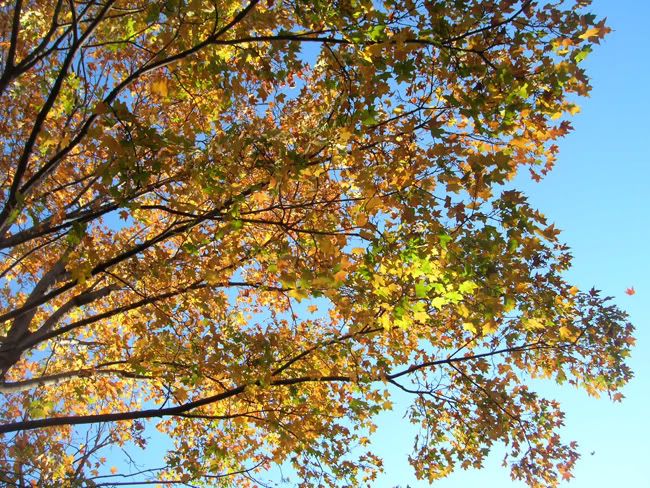 Brother Sun is sleeping in later each day, sneaking away beneath the western horizon earlier each night. Because the leaves haven't yet fallen off the trees, it's hard to catch any direct sunlight except at midday. The little pools of gold that do find their way to the ground are like treasure chests - fleeting, ephemeral treasure chests that disappear within minutes.
Autumn is the time of year when my primitive lizard brain gets activated by the sunset. I'll be in the middle of working on a client when suddenly I notice I'm very anxious, almost panicked, as the day fades away. What am I afraid of? The dark?
Can't be night I'm reacting to, since once it's completely dark, I immediately calm down. Strange, isn't it? This fear of sunset thing never happens during the spring or summer. By the time it gets dark in summer, it's usually a relief. The land can cool down, I can rest. But late fall/winter sunsets completely freak me out. Go figure.