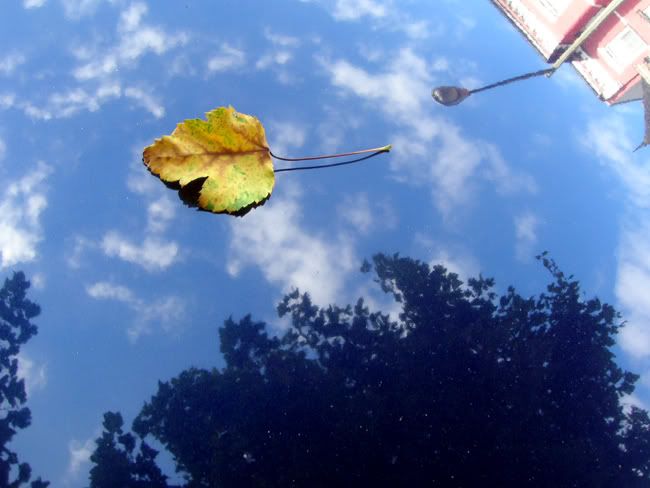 It's Labor Day in the U.S., the last day of summer in our culture. Oh, I know, the last day of summer - according to the position of Brother Sun on the ecliptic - is right around the 20th of September, give or take a day. But the equinoxes and solstices are more conceptual for us Americans than our secular holidays. Kind of funny, kind of sad, thinking that our wheel of the year is not based so much on natural rhythms as on the needs of our industrialized, corporatized, fully scheduled society.
No matter. Sometime this afternoon, people will begin flooding back into the city, gearing up for the beginning of the next Congressional session. Tomorrow, school starts, the new fiscal year will kick into gear. From next week onwards to November 4, DC will be all about the presidential campaign.
September 21 will come and go. Only the weather people are likely to acknowledge it as autumn's first day.
If you can't beat 'em, join 'em. Welcome, secular autumn!