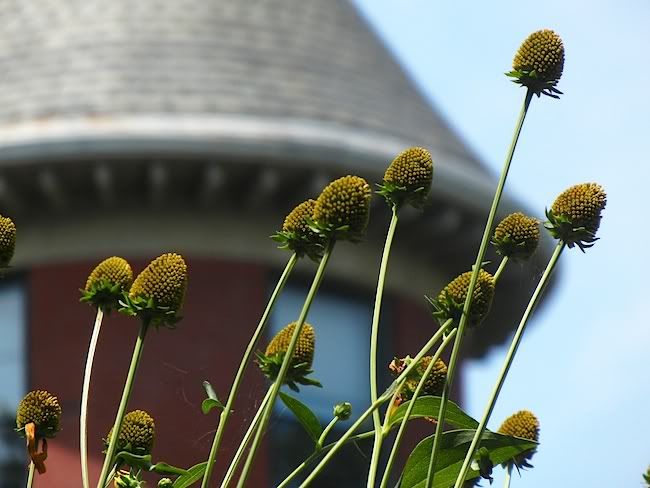 The mood passed as I knew it would, even in the midst of it. This morning, I'm laughing at my passionate, intense and vociferous nature, as I almost always do. I didn't take it out on anyone, so that's a good thing. Also I let the mood move through me rather than trying to stuff it so as to be "nice" or because I think I need to "stay positive." I have no idea what that means. Do you?

Also I'm appreciating the pristine sparkle here in the chateau. The aftermath of a cleaning frenzy is a state of dust-free grace. What is not to love about that? No harm done. Onwards and upwards.
Summer, too, will pass. The air will cool, the rains will come (I hope), the leaves will turn and the land will become quiet.
I know I'm supposed to live in the moment, but during summer it's extremely difficult to Be Here Now. I am not a summer person. That is all.
Shalom.