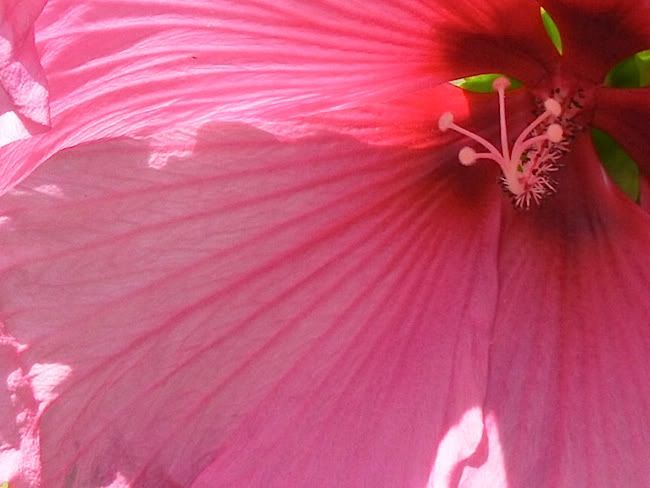 From the space just after sleeping, but before becoming fully awake this this morning, the thought came to me that this mark on my arm is not really a tattoo. I mean, yes, it is - I went to British Ink and Fernando did his artistry - but it's not ornamental, it's not beautiful, I do not find pleasure in looking at it and it's not something I wish the world to see.
I could hear the people who work in the dentist's office upstairs getting ready for their day of work, but somehow I was unable to throw back the covers and rise as I usually do. Not unlike a bird I watched last night outside my window, stunned and muddy after a particularly dramatic thunderstorm, I lay absolutely still, half awake, half asleep, thinking about this mark, this word, shalom, on my arm.
I remembered how, following my first initiation into witchcraft in 1991, I became intrigued with the idea of studying Torah. I bought a very literal translation (whatever that means - it has been translated so many times I doubt seriously any living person actually knows what mysteries lie below the web of bizarre stories that have come down to us). I sat down then and read the whole Torah, cover to cover, in less than a week.
As I read the five books, I became more and more enraged. I mean really, the stories in English are truly creepy. The God I worship is not a murderous, egomaniacal psychopath who chooses a specific tribe to inherit the earth.
The day I finished reading, I carried the book with me to my job at the bottom of Telegraph Hill where I worked at an architectural firm. I tossed my tribe's holy book of mysteries into a convenient trash can and kept walking without a second look back. Oh man that book made me so angry.
I remember telling my therapist what I had done. Her professionally neutral face turned pale. Apparently there is a protocol for the disposal of well used versions of the Torah that involves praying and burying the stories with love and respect. What I had done was profoundly disrespectful. It was hateful. I have no excuse for how I behaved, except to say I was just plain nuts after the initiation. It's a pathetic justification.
After that I came down with a series of God's-punishment style ailments, such as strange gastrointestinal episodes during which I was in so much pain I nearly went to the ER on several occasions. But then suddenly, within a space of a few minutes, the pain would evaporate. I even developed boils. It was really bad. One day, late for work due to whatever biblical illness I was suffering from, close to where I had tossed the Torah, I stole some guy's parking spot. He came flying out of his car, began hurling all kinds of biblical sounding curses at me, seemingly from out of the nowhere. (True, I stole his parking spot, but the usual response to that is something along the lines of fuck you.)
I don't remember exactly what he said, but he looked as surprised as I did as he issued curse after curse. May your grandchildren be cursed, may your family be cursed, may you writhe in unending pain. Etc. I imagine he went home that night and told his wife that some bitch stole his parking spot, after which he let loose with the ten plagues. It must have been pretty weird for him, too.
It was clear I had to do something, hence I observed Shabbat for a year after that, lighting the candles at sunset every Friday, saying the prayers and spending the holy 24 hours living shalom, the deep peace of a perfect world. I was very formal about it and even did the Havdallah ceremony at the end of the 24 hours.
After a year, I stopped observing the holiday. Don't ask me why. It was really nice, actually.
The memories of that time were clear as a bell in my head as I lay there - stunned - this morning. Only when the thought came to me that this mark is a scar from a wound I sustained in my ongoing battle with my Judaism was I at last able to move, to get up, make coffee and sit down to meditate as I do every morning. The bird I outside my window last night didn't move a muscle for about 20 minutes, then suddenly flew away. I felt like that, rising at last and all at once.
My meditation was unbelievably peaceful this morning. Crazy, that. I would have guessed it would be just the opposite.
After a session with a student this morning, rather than processing the stunned bird, stunned Reya sequence, I decided to opt for stupid entertainment via Netflix on the ipad. I tuned in to a random episode of Criminal Intent that featured a psychopath who tortured and murdered his victims in the same manner as the Nazi doctors who tortured the character's grandfather and father in a concentration camp during the Holocaust.
You can't make this stuff up.
Shalom.