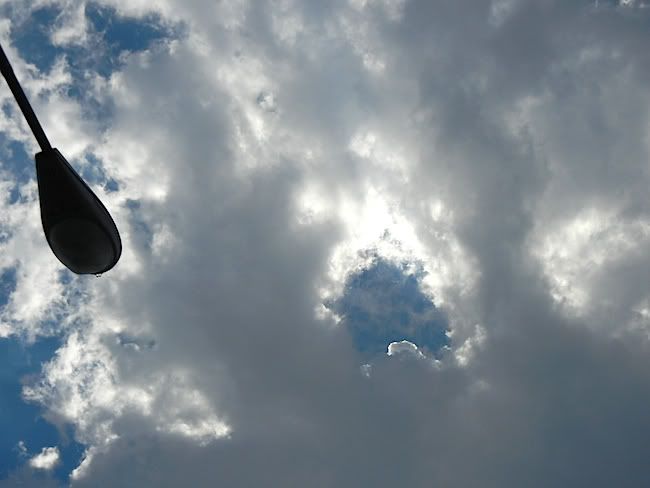 Just the other day I was boasting about how easy it was, having the word shalom engraved on my arm.
Oops. Spoke too soon.
Where do I start?
The healing process went smoothly except the ointment I used to protect my arm in the first days afterwards pulled large swaths of the ink out of my skin. I thought that was normal - what did I know? Once the tattoo was revealed from under the skin that peeled off, I was aghast to see how horrible it looks. It is mottled, blotchy and uneven, except for a tiny part of one of the letters. The white ink is gone completely, the black ink fuzzed and bled out into my skin and the cheerful blue turned dark and menacing during the healing process. My arm did not want the engraving. As it turns out, neither did I.
This total disaster of a tattoo is not like a bad haircut that will grow out. This is now part of me whether I like it or not. I assure you, I do not like it.
My situation, unfortunately, is not unusual. Most tattoo artists, including Fernando, will do touch ups free of charge for tattoos that heal inconsistently. I've already spoken with him, arranged a time to go see him again. He cheerfully informed me that it's going to hurt this time as my skin will be tender.
Great.
Even if it looked perfect, I would be struggling with this grand gesture that seemed so right but turned out to be so wrong. The truth is, I'm really NOT one of them - the tattoo people I mean. No wonder I got into that strange man's car.
A trip to the Origins counter at Macy's helped. The saleswoman knew exactly what sort of concealer I was looking for. She said she helps the tattoo remorseful all the time. I am not alone! The concealer doesn't completely hide the ink, but it makes it look faded, less visible. I'm grateful for that.
The luminous Mrs. Lipp suggested that perhaps engraving the word shalom on my arm might require a greater level of integration than if I had chosen, say, a butterfly or Hello Kitty. I get her point. It's a big concept to take on. But I would never have chosen something decorative.
My hope is that once Fernando repairs the damage it will look a little better than it does now. He told me he's going to give me a different kind of ointment that should work better than what he suggested for round one.
I would have it removed, but the process is expensive and extremely painful, hence the second appointment with Fernando and the large tube of concealer.
I was so sure it was the right thing to do. I thought about it for a very long time. The timing of receiving it, followed by the Holocaust Museum the very next day, made me confident I was doing the right thing.
I wonder what other decisions I've made/will make that are dead off? It's rather scary to contemplate. Good lord.
Happy fourth to my fellow citizens of the U.S. Happy Wednesday to all. Shalom.