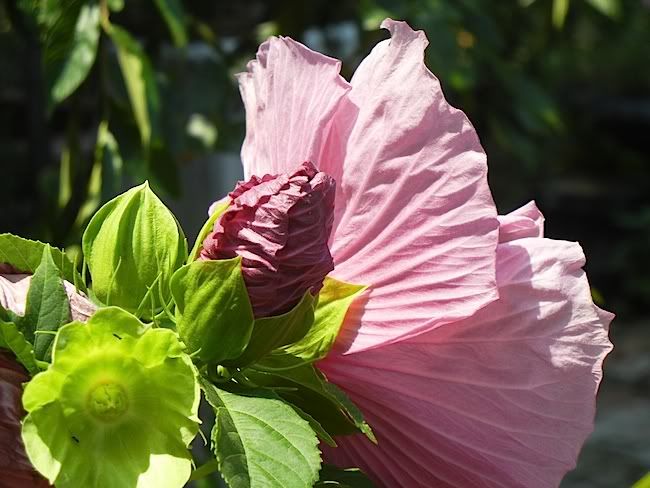 There's no such thing as a free ... anything, actually.
I'm thinking today about the rune Gebo. It's a crossroads, an agreement. Though often translated as "gift," what Gebo points to is the obligation incurred by receiving gifts. Though the ideal of a gift is something freely given without any expectation of return, what I've observed is that with all gifts, obligation is incurred. At the very least, there is an expectation of gratitude, but there is often an expectation, conscious or not, of return.
From the apple on the teacher's desk to birthday gifts to contributions to political campaigns, by receiving gifts, we - the beholden - are bound in some way to the giver.
I am not a great giver of gifts. For many years I wondered if I was cheap or selfish or unwilling to take the time to decide what the receiver wanted or needed. I hate shopping, unless it's grocery shopping, which makes it even harder to buy gifts. When I have to, I can cough up an appropriate gift but the truth is I never enjoy the process much. Even after the gift is wrapped and a nice card is attached, I continue to suffer over whether the gift is right or good enough or expensive enough or cool enough. Will the gift reveal to the receiver how inadequate I am in this business of gift exchange? Will they stop liking me?
Likewise I am not a great receiver of gifts. I feel burdened and indebted by gifts of every kind, even the little ones. Is it ok to put these things into a box in the closet or is that impolite? Must I keep these gifts forever? Is it ok to pass them to those who might appreciate them more? But if I do that, will the receiver then feel burdened as I do?
For heaven's sake.
Even winter solstice gifts, aka Christmas gifts, incur debt. These gifts, in my mind, are offerings to God. Here, I'm giving a boatload of Christmas gifts. In return, God, please bring back the longer days. Or - I'm giving a lovely birthday gift to someone I love. In return, please keep them healthy and happy for another year.
Offerings should, in a perfect world, be freely given. But they're bribes. Right? Or am I really barking up the wrong tree today? I might be!
Let me be clear: I am so grateful to be well loved and respected. It means the world to me. I don't think I've ever received a gift given with malice in the heart of the giver, nor are the kinds of gifts I receive intended as bribery. Good lord, no.
Shalom.