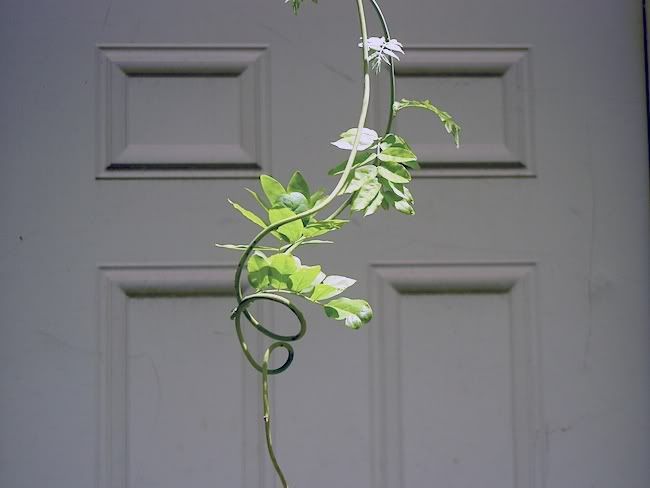 For someone as creative as I can be, the repetitious nature of my dreams is puzzling and sometimes annoying. There are themes played out in my dreams year after year. Can it be true that my mind is unable to work through whatever these dreams symbolize, hence they are replayed again and again? Is my unconscious truly that stuck on these issues?
One dream theme revolves around looking for my car that I've parked in a multi level car park. I search and search, walking through every level of these grimy, fluorescent lighted, ugly, stinky, creepy places. What a waste of dreamtime, hey?
I used to have this dream so often that one of my great teachers made up a song/chant to describe my endless quest to find my car. It was sweet of her, don't you think? I became lucid in some of the dreams, thinking to myself, "Well, this is my dream. I can just make my car appear." I would try, but although I could manifest cars of the same color, I could never manifest my actual car which was, at the time, a white 1989 Honda Accord. Or I would be almost lucid, thinking, "This is just like those dreams in which I search for my car."
I tried "real" life techniques to vanquish the dream. One time a friend of mine parked my car in a vast shopping center parking lot while I was in one of the stores so I couldn't see where she parked it. She came into the store and handed me the keys. I walked out to the lot, found my car within two minutes! I walked right to it. In "real" life my intuition was spot on. I was exhilarated - I thought for sure I had fixed it. But no - I kept having the dream.
A few years ago I dreamed I was sitting on a hill with my sister Hannah who was bemoaning the fact that she had lost her car. I was saying, "Yeah. It happens to me all the time," when a man walked up and told both of us where to find our cars, pointing in the direction of a small parking lot at the bottom of the hill. I did indeed spot my car there. I turned to the man and asked his name. He said, "Oh. You're not supposed to notice." That's when I realized he was an angel there to help me out of my predicament.
But.
I kept having the dream!
Last night I dreamed of searching for a car I had rented in order to drive around Paris with my sister. It was an old junker, but still I knew I would be financially responsible if it could not be found.
I could get all worked up about it, except I also had a terrifying dream of a derecho storm approaching. The anonymous dream people and I were up high in an office building. Usually the anonymous dream people are nonchalant no matter what's happening, but in the dream even they were frightened. I woke up from the dream, a sure sign that it was a true nightmare. It took awhile for me to realize I was safe in my bed here at the chateau.
One benefit of the harrowing nightmare is that it reduced the temptation to rail against the lost car dream.
Sigh. I guess there is nothing new under the sun, or at least between my ears when I dream. The same themes play themselves out over and over again, kind of like a Broadway show that goes on for years. My dream life is like Cats, or the Fantasticks. Actually it's more like Les Miserables. Good lord.
It's good to be awake now. It surely is! Shalom.