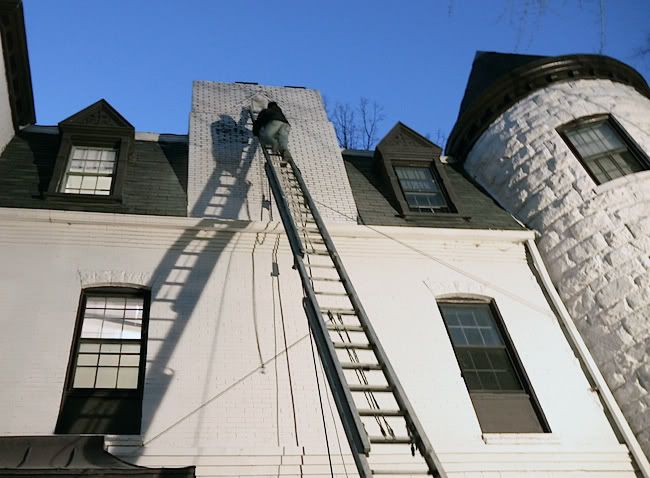 I used to be a very timid person, afraid of everything, basically. But the Sufi acupuncturist has been futzing with my terribly deficient kidney jing which is the source of my lifelong fear. (I love the way in which it's never your fault, in Chinese medicine, when something isn't working. It's just an imbalance! Yeah!)
On this gloomy, rainy, cold morning in Washington DC, I'm reflecting on how I've enthusiastically tackled a few life-long ambitions - and failed completely! - during the last couple of years. I tried to learn to play the bass: disaster. I tried to write a book - omg it is SO bad. Yesterday I set out to buy some new clothes. I had a budget I was determined to spend, and a great, very fashionable friend, who went with me.
After trying on pretty much everything in the store, at last I decided to buy one blouse - ONE - though I'm going to return it tomorrow since it was extremely expensive, also the blouse is very trendy which means it will go out of style in the next five minutes.
Sigh.
Another failure!
Gracious. Hey, don't think I'm sitting here feeling sorry for myself or anything. I've also succeeded a few times. I made Thanksgiving dinner, and it was good! I moved my practice into the chateau and that's going GREAT. It hasn't all been about failure.
I guess what's worth noting is the fact that I've TRIED new things, things I had previously decided I wasn't capable of doing. It's the attempt, rather than the result, that's interesting to me. I owe my courage to the Sufi acupuncturist, but also I think it has to do with this time of life. If I don't try it now, when will I try? At age 70? 80? It's now or never, hey?
No matter what age you are, whatever you've always wanted to try - give it a go.
Carpe diem,
y'all.