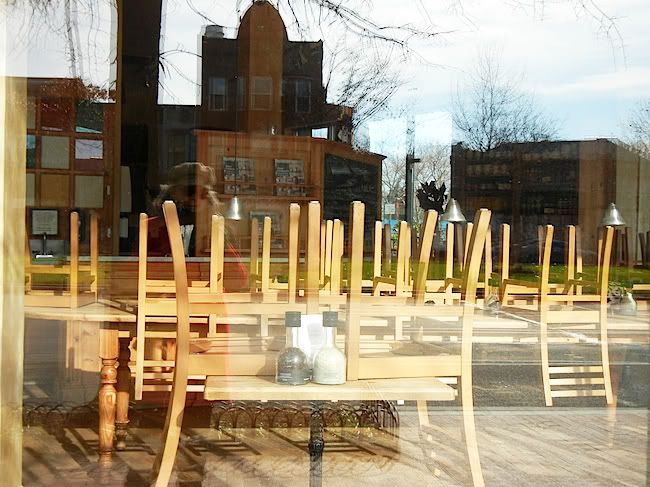 Everything is closed on Christmas. Even the Smithsonian closes. It's the only day of the year the museums are closed. And people say the U.S. is not a Christian country. Is too!
I'm very happy for friends, family, neighbors and clients who enjoyed their Christmas, those who gathered with family, exchanged gifts, feasted, played board games or watched movies or got a little drunk together. Bless their hearts!
I'm equally happy this morning for those of us for whom Christmas is always a little bit weird, even when we try so hard to be OK with it. Those who celebrate always have a remedy for we who grew up outside the Christmas bubble. They invite us to join their families, which is very generous, or they suggest we create our own, parallel tradition (the reason Hanukkah has become kind of a big deal; it's a minor Jewish holiday, on steroids these days to compete with Christmas.)
They tell us Christmas isn't about religion, it's a holiday of love, generosity, and family. OK. From their point of view, they don't get - they really
can't
understand - why the day is awkward and uncomfortable for we of other traditions, or for those of us who chose not to marry, have children and such in this lifetime. I don't blame them! I salute their pure happiness about Christmas ...
and ...
I am dancing around my living room because it's December 26! Yay!!! Woot. Hurray! Yippeee. It's over.
Ahhhhhhhhhhhhh.
I had an OK day yesterday, I wasn't miserable, bitter or suffering, but because it was Christmas I was at loose ends as I always have been, trying to find a current in the flow of energy that works for me. As always I did not locate the current I was looking for. I expect I'm not the only person to feel relief when it's over.
I'll work for a little while today, get out at the end of the afternoon for a nice walk before the chilly rain arrives tomorrow. DC is very quiet between Christmas and New Year's, which is both spooky and wonderful.
Life is good and I am grateful. All is well. Onwards to 2012!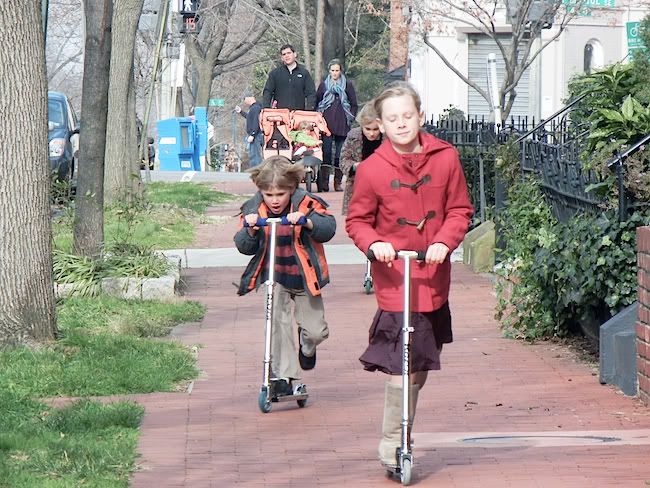 Spotted on Seventh Street yesterday afternoon. There's a baby in the stroller and the woman is pregnant. I wondered if she is the mother of all these kids. If so, well, wow!