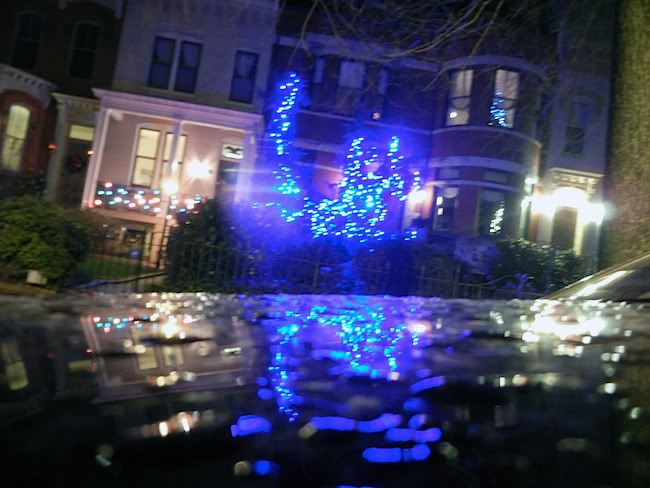 Right now I am in the happy hour of life (if indeed morning = youth, afternoon = adulthood, and evening = old age). Hence I am absolutely determined to relax and have fun, roll with the punches, whatever they may be, not take things too literally or too seriously and do, as my friend Mary says,
as I damn well please.
Which is why I'm a little annoyed to have had terrible nightmares about being homeless and stranded in San Francisco last night. Hey! It's too late in life for these nightmares.
CAN YOU HEAR ME??
(Shouting at my unconscious.)
When I woke up, rather than hanging on to the spooky feeling, as I would have earlier in life, I felt angry. A super hot shower and an excellent bout of meditation and prayer seems to have broken the spell of these awful dreams. And now, onwards to a busy day of work here in the beautiful chateau with people I adore.
Life is good. I'm not letting a dream get in the way of enjoying it. So there!
This is not photoshopped. There are so many lights on the blue tree, the only way my camera can digitally express what's going on is to fuse them into a huge blue field of light.