Tundra my ass. It's just another day of rain.
If I have one tiny little bitty complaint about the weather in the midatlantic, it's that we have a little more summer than I wish we did, and a lot less winter than I would prefer. By winter, I mean snow. I love snow, but we hardly ever get any. It snowed once last year. Once. C'mon, that isn't winter.
OK I know I have no commute, waterproof sneakers and other essential weather gear, and I actually like shoveling snow. Yes, I do, really. I love the quiet beauty, the clean air, the flakes themselves of course, and also the way that the children of Capitol Hill marshall their forces to create entire civilizations of snow beings almost as soon as the white stuff stops falling.
They promised us some snow today, even Lacochran's friend Rico promised at least an inch or two. It's dark enough out there to produce snow, but it isn't nearly cold enough. Dang, man. Global warming is a bitch.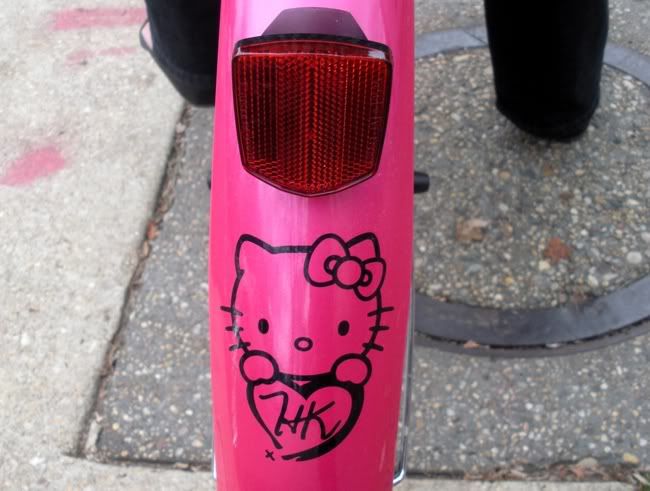 This girl's whole outfit was amazing. Hello Kitty purse, pink jacket, and of course the bike was just the sweetest thing, too.