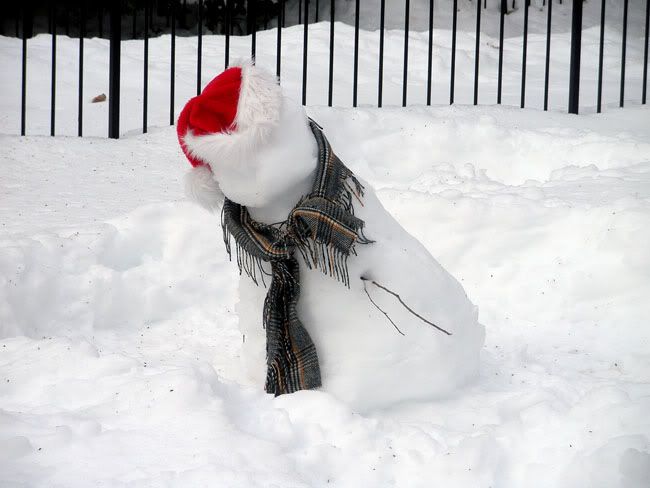 If this had happened a couple of months ago, I probably would have surrendered to it. I would have made myself some hot lemonade, gone to bed and suffered, assuming it was my fate. Right about now I would be blaming myself for staying up too late at holiday parties, for eating too many cookies, etc. I would be figuring out just where I went wrong.
But in fact the terra cotta warriors have taught me a thing or two about warfare, they honestly have. The war I'm currently engaged in is a just war, my immune system vs. some terrible virus that came in through my ears and is now trying to make itself at home in my throat.
Last year as I was coming down with what turned out to be pneumonia, the Sufi acupuncturist advised me to think in terms of war, but I rejected his ideas outright because I am a pacifist.
Hmmm ... I am not a pacifist today. This morning I bundled up, then trudged down to the market and loaded my backpack with immune support remedies, also bought the ingredients to make
Caldo Verde: Smiter of Colds.
(Think swiss chard simmered in peppery chicken broth with garlic, potatoes and chorizo.) I'm sipping echinacea tea, slugging down EmergenC's and droppers-full of astralagus. In a little while I will go simmer in a tub full of hot water and lavendar bath salts, then sleep hard. The virus will be begging for mercy but I'm not feeling merciful, no way.
As the warriors suggested, I am putting aside thoughts of weakness (i.e.
why did I eat all those cookies?
) in order to focus on the task at hand. Can I head off this virus before it gets a foothold? Do virus have feet? Viruses? I don't know, but I'm going to give it my best effort. Let the war bells ring and the siege begin! Oh yeah!!