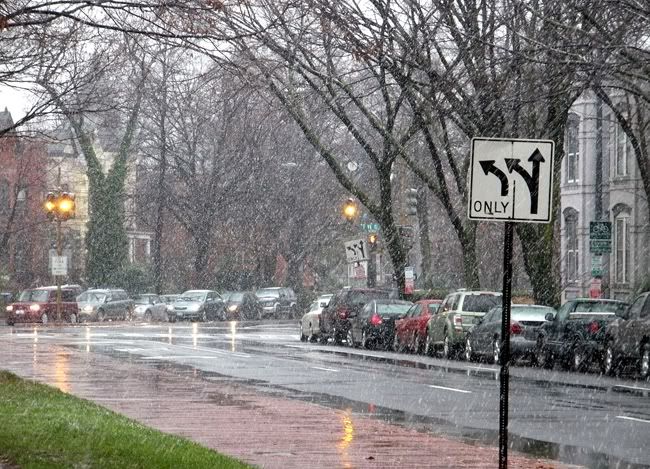 Because I have worked with so many clients facing serious illnesses, it follows that sometimes they don't make it, sometimes they die. Several times I have had to deal with the grief, shock, loss and - with those who were sickest - the relief of their deaths.
Yesterday I learned that a client I haven't seen in awhile, someone I referred to a psychiatrist, an M.D., and the Sufi acupuncturist because I was unable to be of help to him with bodywork or Reiki, committed suicide last week.
Perhaps it's just as well that the snow yesterday, while pretty when gazed at from indoors, was not fun to walk around in because it was so wet and because of the wind. I walked around the block once or twice, but basically tucked myself under a blanket on my couch for most of the day. Staying indoors and just staring at the falling snow, was probably the best way for me to begin to wrap my mind - and heart - around this tragedy.
Thank you for allowing me to share this sad news here. L'chaim.