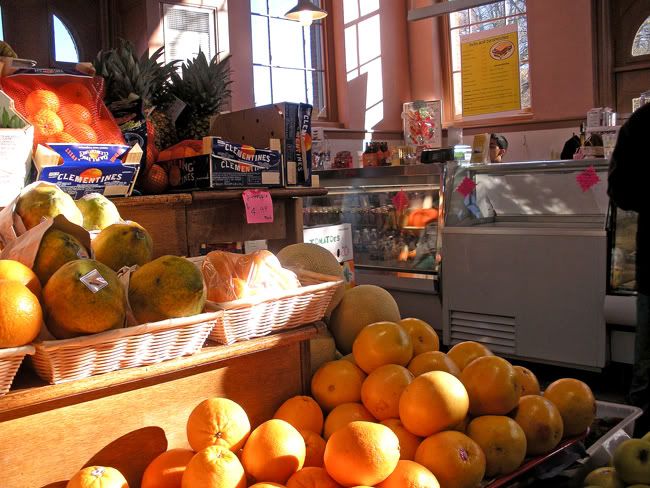 The dregs of the holiday season are never a lot of fun for me, especially, it seems, this year. It's very cold for DC, and Brother Wind has been in the foulest of moods. Yesterday the wind was like a cold dagger, really mean. Of course I took my walk anyway, because I believe it's important to spend time outdoors no matter what. But the walk was uncomfortable, lackluster.
Not only was Brother Wind sarcastic and cutting, but the landscape has assumed its wintry monochrome. There are still random piles of dirty snow in the tree boxes, but mostly the land is beaten down and muddy looking. All the leaves are gone. I of course took pictures as I walked and cursed at the wind, but none were in any way interesting or appealing (hence the pics of Eastern Market accompanying today's post.)
Add to the dreary landscape and time of year the fact that both of my roommates have colds. Actually one of them is very sick with the flu. They soldier on bravely (or is it denial?) but as you can imagine, they're not a lot of fun to hang around - but that's not their fault. Oy vey.
Though I'm enjoying writing my resolutions and watching Harry Potter movies, I'm definitely not feeling cheerful. The end of 2009 is like a gathering of Dementors. Guess I'll head out and buy some dark chocolate today.
Oh well. It'll all be over soon.* 2010? Bring it! A.S.A.P. Thanks.
*My favorite line from the film Titanic.