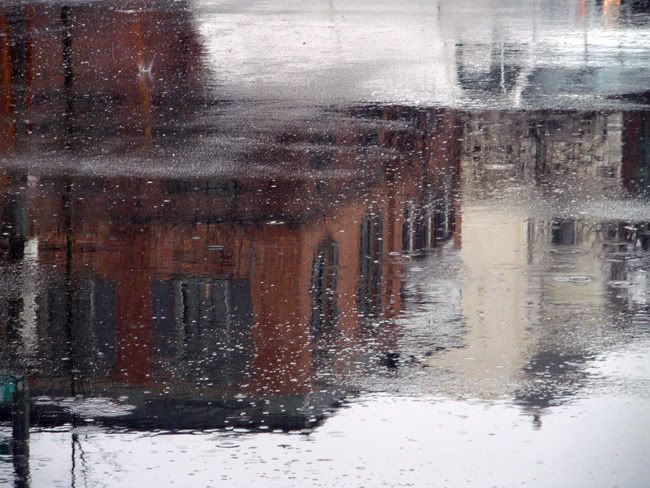 Remember Y2K? Coming up on the new millenium scared many of us. Among the rationally minded, the fear took form as a prediction that at midnight, January 1, 2000, the internets would break down. It was a big fear even though ten years ago, being plugged in was not nearly as important as it is now.
It didn't happen all at once, and it wasn't about the internet at all, but it is true that the aughts were mighty fraught, oh yeah. Suicide bombers brought down the twin towers, changing forever the way we Americans think about security and safety. Our economy went down the toilet, literally millions of jobs went with it. The Bush administrations were disastrous in every arena imaginable: education, finance, environment, health care, and in terms of our reputation around the world.
So in a way, those Y2K fears were spot on. None of us imagined a protracted version of disaster, but indeed that's what we sustained.
The first ten years of the new millenium woke us up, though - well - some of us, anyway. In the last election we did not fall for the charms of Sarah Palin. Thank God! Our new president shored up the financial meltdown, is trying to close Guantanomo Bay, ordered the end of the practice of torture. Some of us are feeling impatient with him because there's still so much to be done. But for heaven's sake, he hasn't been in office even a year. I think he's doing a really good job.
Americans are thinking more about global warming than ever before, buying hybrid cars, planting vegetable gardens, recycling. We're actually in a national debate about what health care
should
be. In fact, we're looking closely at all the ways in which we've failed. We're thinking about what we eat, looking at industrial farming on all levels. At last we are beginning to understand why we're fat yet suffering from malnutrition.
All the discussions/arguments and all the active thinking about what's not working in this big, fancy country gives me hope that in the years ahead, we might become more mindful. I'm hoping we will let go of our fixation on hoarding, our childish expectations. I'm hoping as a country we will begin to grow up. The new millenium broke our denial. Now may we roll up our sleeves and work hard to fix all these problems!
The rain that began falling yesterday afternoon continued through the night and morning. The snow is melting, the year is melting, the first decade of the millenium is melting. I'm not sad to see any of it go. Onwards & upwards!