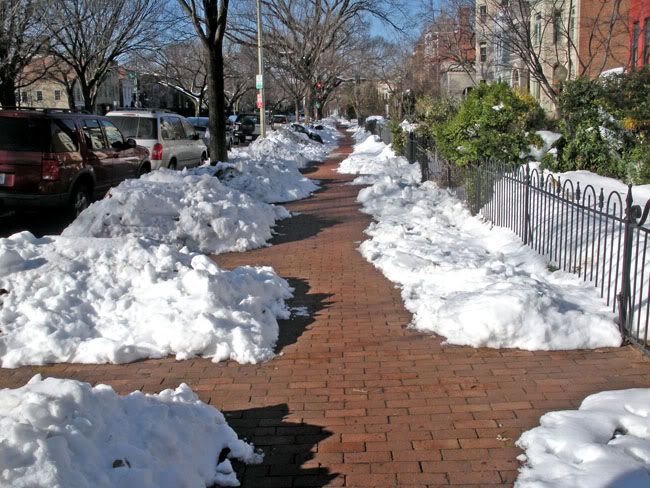 Today I will be celebrating Christmas with Jewish friends which means going to the movies followed by Chinese food. Those of my tribe who are seriously observant celebrate an anti-Christmas: kung pao instead of goose or ham, the oblivion of the movies as an alternative to gift exchanges and Christmas trees. It's not a hostile tradition, even though it's true that being Jewish is always very weird at Christmas time. It's a special treat for me in particular because I never go to the movies.
Tomorrow Christmas will be done. In spite of how lovely this whole season has been, to be scrupulously honest, I thank God it'll all be over soon. I believe Christmas
should
be over the top, and indeed this year I tilted face-first into the celebrations. Nevertheless, I'll be relieved when all the wrapping paper has been laid to rest in the recycle bin, when the cookie jar is empty and my normal routines are back in place. I believe I'm the only person I know who loves the month of January.
I am, after all, a creature of habit, which makes me, even when my intentions are pure, a bit of a grinch. Oh well. Onwards & upwards.
Last night's Christmas Eve gathering at Rod and Tom's, my very favorite Christmas tradition. They are hosts with the most. Can you feel the warm, welcoming atmosphere? Smell the delicious dinner? Absolutely fabulous.