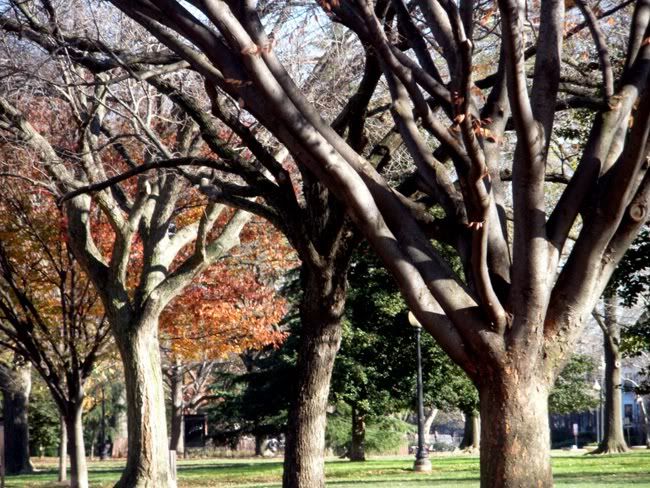 One thing I believe, in my heart of hearts, is that dreams are not just the product of my conscious/unconscious mind but rather a completely alternate reality that I visit sometimes. I can only access that reality by falling asleep, just as I can only visit New York by way of the Bolt bus or Amtrak.
That's why I love my dreams. Ordinarily, I'm quite good at remembering at least one or two when I wake up. I've trained myself over time to lie quietly for a minute when I wake up. I ask myself, "Where was I just now?" Almost always a dream scenario emerges into consciousness.
Lately - don't know why - I am having a hell of a time remembering these journeys to the land of dreams. I haven't been sleeping well, so maybe it's as simple as that, like buying a ticket that you think will take you to New York but ending up in Philadelphia instead.
Perhaps that metaphor has been sufficently played out, eh?
I've been keeping a pad of paper and pencil next to my bed so that I can at least sketch out a few scenes in the middle of the night, if I'm fortunate enough to wake up and remember anything. The idea is that these few words will jog my memory when morning arrives. Last night my dream felt So Important that I actually turned on the light and wrote the following:
Danny fires crossbow inside house. Reckless ass. No one hurt.
Boxes w/precious stones, jewels
Giant maps medieval Europe, & upstate New York
In their face (maps)
Photos horses, no New York, Mongolian
Sadly, as usual these days, I have no clue where I was last night, what I was up to. Imagine me shrugging. What the fuhhh.