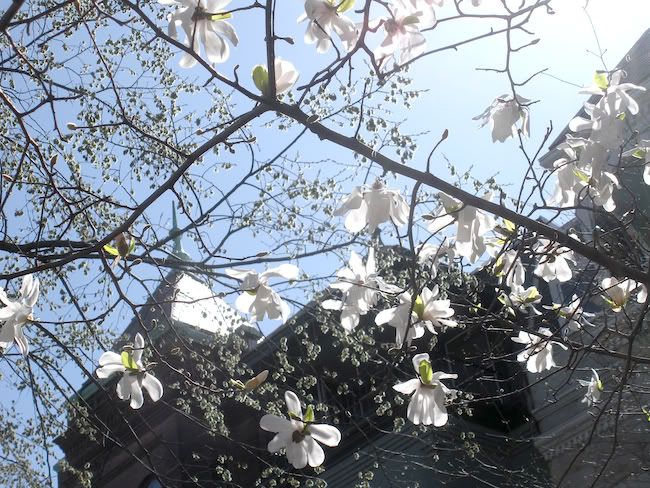 Birds do it, bees do it. Also ants, elephants, dogs, ducks and
homo sapiens
. We are not solitary animals like jaguars or eagles, oh no. Most of our species live like other social predators: in community.
Families, clans, tribes, often connected by blood and a specific landscape, are the historical forms of community for humans. Over time the structure of communities has expanded far beyond shared DNA and/or location. Oh my, yes.
I've been a part of many fabulous communities in my life. At the end of the 1970's I became involved in an arts community in Kansas City. It was not formally organized, which made it even more delicious, since the usual hierarchy skirmishes that occur in community never came up. There was a small group of us who created a film collective, opened a small, funky moviehouse that showcased the weirdest films we could find. Other friends came together to produce concerts featuring small, obscure rock and punk bands that performed in the basement of the Kansas City Veterns of Foreign Wars. That community persisted for a few golden years. In the company of great friends, in (of all places) Kansas City, I saw some of the most offbeat, bizarre movies ever made, danced the nights away to bands like Jody Foster's Army, The Embarrassment and such. I drank a lot of Pabst Blue Ribbons during those years. Oh yeah.
In San Francisco I became centrally involved in the goddess worshipping, wiccan community of Reclaiming. That was an amazing time I will never forget. Wow. When I lived at Lake Tahoe, I was part of the community theater crowd - it was very fun! Today I am a part of the incredible neighborhood community of Capitol Hill.
Needless to say I am also centrally involved in this blog community, also with Facebook. Online communities are GREAT.
On April 6th I'm going to meet people who are part of another community, the film/TV community called The Difference. They are gathering 6,000 people from English-speaking countries to collaborate in many ways including the possibility of making a movie and TV show.
I didn't go looking for The Difference - they contacted me. How they found me and why they want me to join their community is a mystery, but I am intrigued. It's such an Age of Aquarius effort. And the people who are creating this community are really so lovely. I've spoken with a few of them, mostly to arrange a meeting when they come to DC. I am so struck by the fact that they aren't cynical. It's so refreshing!
I'm sure the experience of meeting these sweet Australians will yield, at the very least, a blog post, if not more.
Though mostly single throughout my life, I am a joiner. I like groups, communities and all the interesting interrelationships that are possible when people gather. And I'm so curious about The Difference. Did any of you nominate me for this project? I can't figure out how they found me. I'll find out soon enough, I guess.