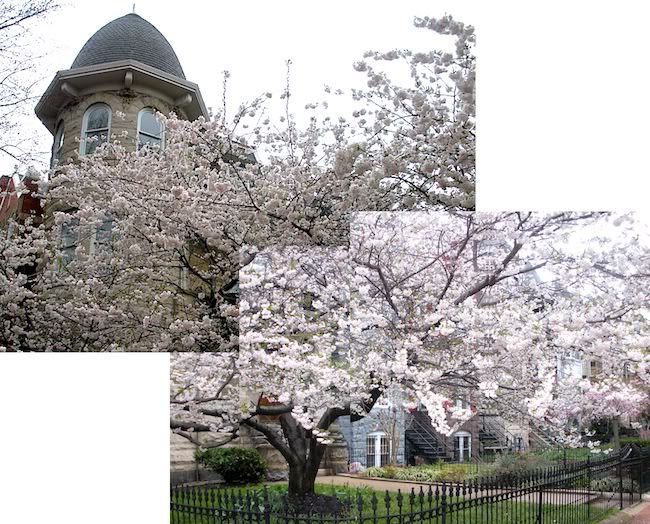 It's pouffy out there, people. Pink, white, light spreen green, lurid purple and bright lemon yellow. It's frilly and fouffy, foppish and silly, such a funny landscape for a city that is known for its buttoned-down, stern, hard-working atmosphere.
The trees and gardens don't seem to care about how it's
supposed
to be in DC. They're in a happy orgy of blossom, exploding with the delicate colors of early spring.
Tra-la-la. Tomorrow at the crack of dawn I will make my yearly pilgrimmage down to the Tidal Basin to see the cherries in bloom. I hear the trees are close to their peak. The usual throngs of cherry-bound tourists have arrived, which is why I like to head out before I'm actually all the way awake, coffee cup in one hand, camera in the other.
The biggest crowds don't descend on the basin until about 10:00 a.m. It's worth getting up early, it really is. I'll take pictures.