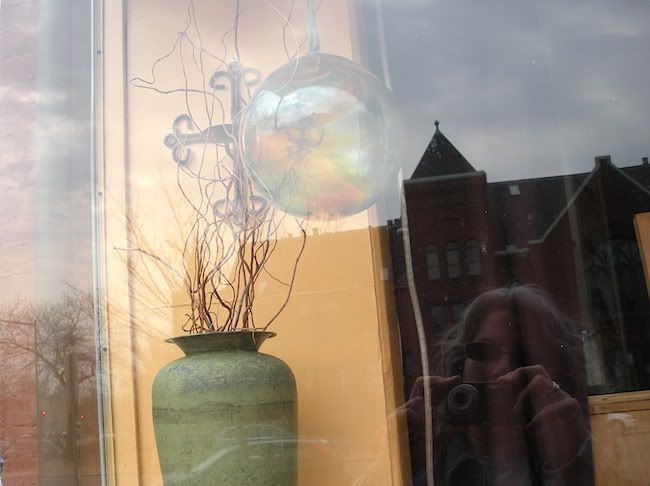 On my calendar for today is an appointment to go see about a haunting in Alexandria. I'm looking forward to the experience as I have a special affection for ghosts. They remind me of all the stoners I used to hang out with. What am I saying? They remind me of ME when I was a stoner, kind of fuzzy around the edges, unable to focus most of the time. Ghosts get disoriented, they lose track of time, can't quite remember, most of the time, that they're dead. Sometimes they remember their deaths and freak out for awhile - that's when they moan and shriek and groan. But five minutes later they've forgotten all about it again. I swear ghosts are so stoned!
They don't really get the living, either. I'm pretty sure they can't tell the difference between when we're awake and asleep, which is why they're always trying to talk to us while we're sleeping. We're quiet, not rushing around, when we're asleep. We switch off the lights, tv, computers, ipods, etc. when we sleep. I think they feel we are more approachable without all the noise and distraction.
The people who called me about the haunting just bought a house that's registered with the National Trust for Historic Preservation. It's close to a Civil War battlefield, but not right on top of it, which could be a factor in the haunting, though the woman who contacted me says she thinks it might be a female. Even the movers, burly dudes (as she described them) thought they saw someone looking out a window on the second floor.
It won't surprise anyone who has known me for awhile that I plan to bring a small hand mirror with me today. I like to walk around haunted houses looking at a reflection of the space. Sometimes I can "see" things in the mirror I wouldn't notice if I was looking directly at them. I'll bring my Tibetan singing bowl and the purbha that Butternut Squash (of the blog Goddess of the Confluence) gave me. Sometimes the clear tone of the bowl is all a spirit needs to snap out of her dreamstate and move along. Sometimes it takes more than that. I also always take a rattle. Ghosts don't really like rattles, which is one reason it's traditional to give rattles to babies - to keep the ghosts away. But it does get them all stirred up, makes them more visible. It's a small annoyance I always apologize for.
And my camera. Of course I'll take my camera. Though dubious that I'll capture the ghost digitally, it's always worth having the camera at the ready, just in case.
The next time I complain about my life, I hope someone will remind me that actually my life is SO interesting! Yes? I say yes.