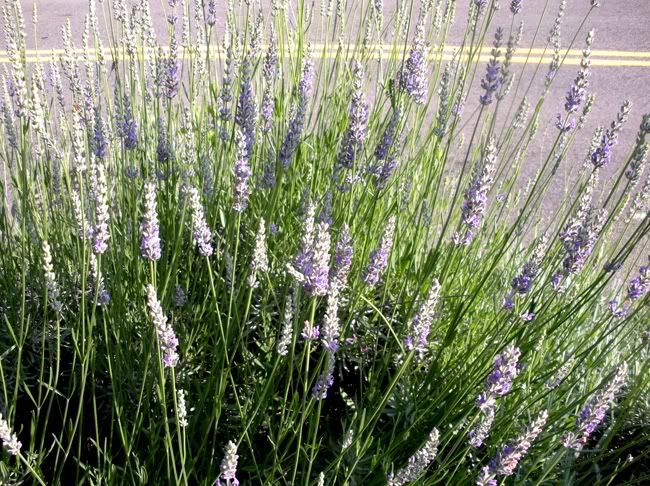 Whatever it was, the moon or the aftermath of Prince Charming's visit, or some internal fluxuation - whatever that mood was, just like the moon, it has turned. I'm back to my usual frame of mind, i.e. philosophical (as opposed to recent themes of depression and grumpiness). What a relief.
There really is no such thing as stuckness, is there? Everything moves, even the foulest of moods. Stuckness is a perception that accompanies discomfort and the resulting impatience. I felt stuck over the weekend, but it was just another phase after all. Go figure.
When I'm unhappy or in pain or feeling depressed I want to DO something to "make" it change. I breathe and OMMM, pray, walk hard until I break a sweat, or pour myself into a task that guarantees instant gratification, like cleaning my room or doing the very best massage I possibly can.
So there's a way in which I benefit from my periodic bouts of moodiness, and frankly, so do my clients. When I'm depressed, I double up on good deeds and self care. Of course it's never helpful when I act out my mood in relationships with others, but I think I mostly avoided bad behavior this time around. I was snarky but avoided picking a fight, so no harm done.
When looked at from this perspective, I must admit that a freaky full moon that kicks my ass is a "good" thing after all. I wonder if I'll be able to remember this the next time? Hmmmm.