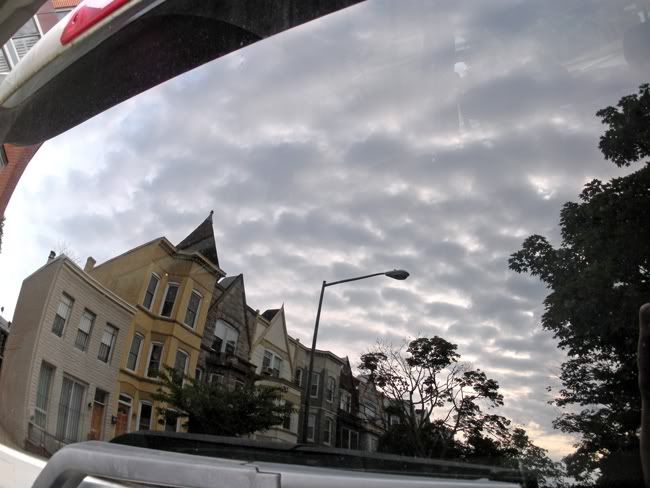 From wikipedia:
Overcast or overcast weather is the meteorological condition of clouds obscuring 95% or more of the sky. Overcast happens when the entire sky becomes covered with clouds; hence the word to describe it. Periods of overcast weather can range from a few hours to several days. Overcast weather can also affect people suffering from seasonal affective disorder.
"Overcast happens." Kind of like, "sh** happens" ?? Well said - except I don't believe it's the most elegant way to articulate either phenomena.
Last spring was perfect, so it makes sense that we're having a gloomy season this time around. But I don't have to like it!