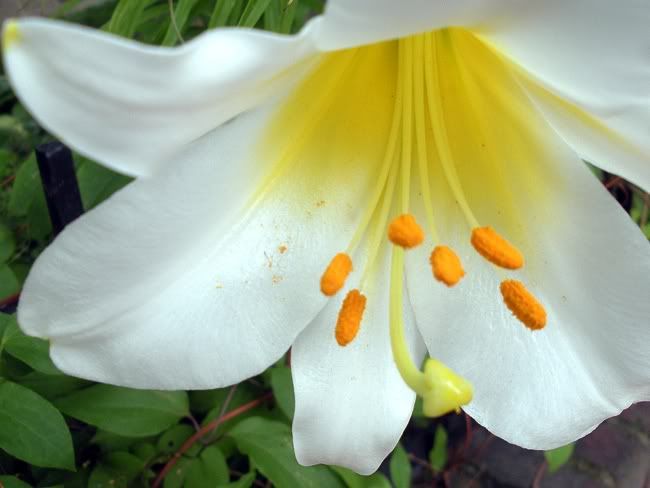 When the moon is in the Seventh House
And Jupiter aligns with Mars
Then peace will guide the planets
And love will steer the stars

This is the dawning of the Age of Aquarius
Age of Aquarius
Aquarius! Aquarius!

Harmony and understanding
Sympathy and trust abounding
No more falsehoods or derisions
Golden living dreams of visions
Mystic crystal revelation
And the mind's true liberation
Aquarius! Aquarius!

etc. (song by the Fifth Dimension)
One of my great teachers said that everyone loves their own astrological profile, even the "bad"* signs (like Scorpio). It's true for me, definitely. I love being an Aquarius. I'm a double Aquarius, which means that I have two planets in the sign. In my case they are the two brightest lights in the sky - the sun and the moon - and they are, coincidentally, both in the seventh house in my natal chart.
Ever since the musical "Hair" I've been intrigued with the idea of the Age of Aquarius - naturally. For a long time I believed that in this generation we would only experience being on the verge of the new age; that is, if there is such a thing as an Age of Aquarius. I figured it would be our kids' kids' kids who would live the lifestyle of the "mystic crystal revelation."
But I changed my mind the day before the U.S. declared war in Iraq. Do you remember that day? Because it was possible to spread the word over the internet, millions of people around the world marched in protest of the war, all at once, on the same day. Wow! Naturally our then idiot president paid no attention, but I did. On that day I knew in my heart of hearts that we'd arrived.
A new age is kind of like a newborn baby. For quite awhile after birth, the baby is completely helpless and vulnerable. Newborns barf and cry, have to be diapered and swaddled, lovingly cared for. The new parents are inevitably sleep deprived, disheveled, covered with baby poo and baby barf and are generally unable to complete a sentence, at least for the first few months. It's a big job!
And so it is for us, as we learn to live in the new paradigm. Some of us are getting into it more comfortably than others. There are areas in which we're doing pretty well, taking care of the baby Aquarian Age. I think of the rise of organic farming, recycling, and the awareness of global warming. Social entrepreneurship and "green" companies are organizational structures that are aligned with the new age. Blogging, twittering and facebook are electronic social networks that are completely democratic (small d) and utterly Aquarian in nature. I could go on, but you get the idea, yes?
Of course there are a lot of dinosaurs lumbering around, not yet extinct but definitely on their way out. I think of our ex-president - a perfect example. All the big corporations look like so many huge brontosauruses. They can not survive long in this new world. It's just not going to work.
I expect that those of us alive right now will be sorting through the chaos of the shifting age for the rest of our lives, as most likely will the next generation. A brand new life is tenuous and requires loving attention in order to flourish. I think it's our job to make sure this baby Age is well fed, bathed, and especially well loved. We don't know exactly what we're doing yet, but we'll learn, just as new parents learn that
this cry
means the baby is hungry,
that cry
means something else.
As bewildering as it is, I am so happy to be a midwife to the new age, happier still to be working shoulder-to-shoulder with all of you reading this, all of you writing and publishing, doing good deeds that lead us, as the Fifth Dimension said, to the "mind's true liberation."
Oh yeah! Happy weekend all you Age of Aquarius heroes! BRAVO!!
*There's no such thing as a "bad" astrological sign. Also need to say, loud and clear: I LOVE SCORPIOS!