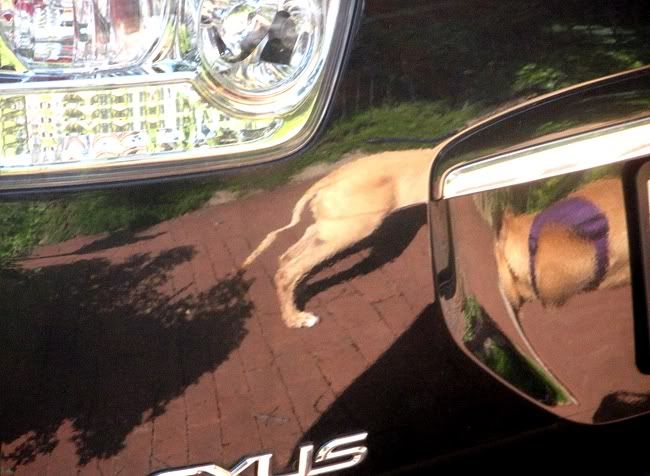 This full moon (just fully full yesterday) was
supposed
to be a great full moon, especially for we Aquarians. But it was a terrible full moon for me. During the last few days, I have been, by turns, depressed or cranky, unable to contact my usual good humor. Either I couldn't sleep or I had terrible nightmares from which there was no escape. Even if I was able to wake from the dreams, when I fell back asleep I found myself right where I'd left off. Oh yeah I have been in a foul mood!
The power of the full moon is something people everywhere, throughout history, have remarked upon. Just ask anyone who works in a hospital emergency room if you doubt its impact. This moon, in particular, has made its mark. Janelle of Ngorobob Hill House, Willow of Willow's Manor, and Cynthia at Oasis wrote about it. I bet there are more posts out there about the moon. I just haven't found them yet.
We are definitely affected by natural phenomena and by extremely subtle shifts in the energy swirls around us. That much I know for sure. What it all means, though, is harder to figure out. Interpretation of subtle phenomena is where we humans get confused, though we have to try to understand what we're feeling, don't we?
If I'd thought more in terms of "potent" than "good" about this moon, maybe I could have hunkered down in resistance to my silvery sister, instead of hoping - and waiting - for the "good" stuff. Well, maybe. Maybe I was doomed to thrash through the full moon this time around. Who knows?
My great intuition teacher used to remind us, on a regular basis, to let go of interpretation. Rather, when sensing the subtle energies, we were asked to simply describe what we were sensing. Value judgments in particular obfuscate
(thanks for the word, Miss Searcy)
rather than reveal the meaning behind the complexity of the world we live in.
My fault, this time around, was to believe all my favorite astrologers when they promised me a "great" full moon. I should know better. My disappointment is not their fault, or the fault of dear Luna. Lesson learned! (Again!)
These are the three faces on my ultra cool new shamanic tool, the purbha, sent to me by the amazing Butternut Squash. Wicked cool, isn't it?