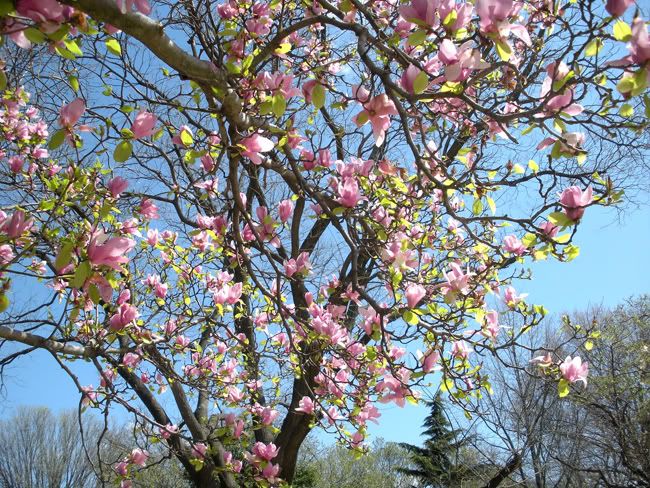 It was a perfect spring day yesterday. Jake, who is as old as Croesus, sometimes just isn't up for any kind of walk. But I was able to persuade him to cross Lincoln Park, a distance of two blocks, so we could hang out in one of Capitol Hill's funny little triangle parks. Some are fancy with trees and benches, some not so much. Yesterday we settled down at the narrow end of the grassy triangle on Kentucky SE between Independence and Lincoln Park. I bet we sat there for an hour. I wasn't wearing a watch so I can't be sure.
Even in ancient old age, life has its pleasures. Jake's nose twitched as he sniffed the air, his eyes lit up as he watched squirrels and cats dashing around in the yards across the street. He lay out in full sunlight, soaking up the warmth into his old bones.
Actually, I did the same thing - well except for getting excited to see squirrels and cats. The blessings of just sitting, just being with a beautiful day like yesterday are many, they really are.
To all who celebrate it, many kind thoughts as you go through the ritual of Good Friday. For my fellow Jews, hunker down, ya'll. It's a long trek through the desert. To everyone else, happy weekend.