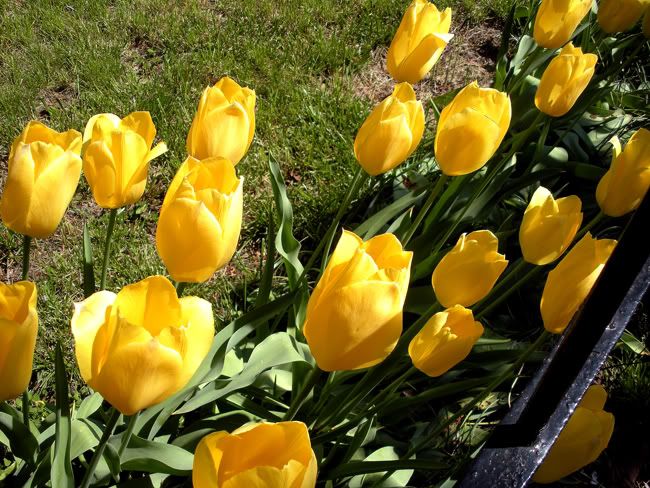 Isaac Newton did his best work over a period of about a year during which he was holed up in a cottage in the country with a pen, lots of ink, and a book with 600 blank pages (a blank book was an extremely rare treasure back in the 17th century). He hardly ever left the cottage because a bout of the Black Plague was rampaging through England. Isaac had nothing to do but think, and write. During that year he developed the basis for modern physics. If not for the plague, he might never have written all that stuff down and would be known today only as the autistic savant who got lost in Alchemy.
Well, maybe.
Following up on my discomfort with the reports about Swine Flu (thanks y'all for calming me down), I read a fascinating article yesterday about how bacteria affects behavior in animals. The article, simply called "Madness," by Gerald Callahan (published in
Emerging Infectious Diseases
magazine*) describes the way a certain bacteria causes ants to cling to the tips of the blades of grass at sunset and sunrise, not coincidentally when cattle feed. The bacteria is serving a parasite whose lifespan includes moving through the digestive system of cows. The parasite must move from inside the ant to inside the cow. Somehow that bacteria makes the ants go crazy. Instead of returning to the ant colony, like the sane ants, they cling to the grass, giving themselves up to the cows.
As Callahan points out, there's no way we can imagine that these ants had abusive parents or suffered from any trauma. It's the bacteria that made them do it.
It's not just the ants, you know. We, too, are profoundly affected by the prokaryotes that are a part of our biosystems. From the article:
Gardening in T. gondii [cat parasite] cyst-infested soil, handling infected meat, or emptying litter boxes used by infected cats can result in infection. In fact, nearly half the people in this world have T. gondii cysts in the brain. T. gondii has never figured out a way to make humans palatable to cats, but that doesn't mean people are unaffected by the parasite. In psychological tests, women with T. gondii cysts in the brain were more outgoing and warm-hearted than uninfected controls, and men infected with the parasite were more jealous and suspicious than uninfected men - behavior with a twist, a protozoan twist.
**
I'm telling you, these little dudes - I'm talking about bacteria and viruses - they may not be able to build rocket ships or write poetry, but the world belongs to them! The next time someone tells me I'm crazy, or I think I'm going crazy, maybe I'll blame it on the Prokaryotes. Why not?
*Yes I am a serious nerd.
**Just one more reason I am not a cat person, though maybe I would be nicer if I were infected.