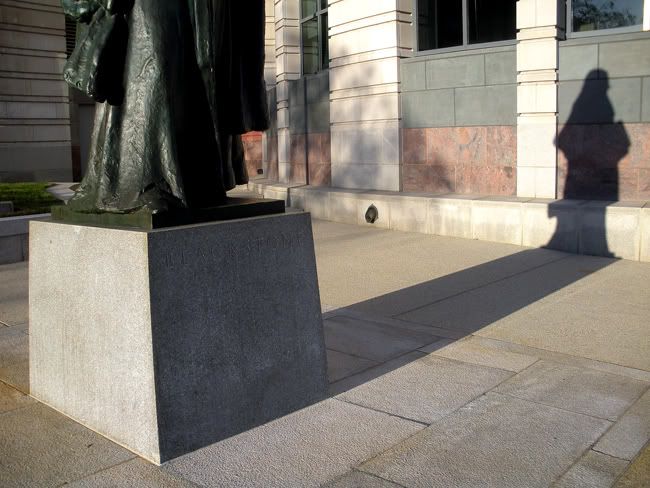 This post is not about trying to convince anyone that spirit guides are "real." I've worked with guides for many many years and yet I still have my doubts about whether or not they "truly" exist. If you're curious to hear how I avail myself of what I think of as a human birthright to access a wisdom that's greater and more pervasive than rational function, read on. If not, that's great, too. I have no agenda.
My first guide came to me long ago, during my 20's, in the form of sudden flashes of insight that arrived fully formed and were confirmed to be "true" by external sources. For instance, I used to read newspaper horoscopes but I always thought they were total crap. One day while I was taking a long walk, the "story" of astrology came to me from out of the nowhere. As a result, I decided to take a class. When I told the "story" of astrology during my turn in the first class (when everyone says why they're taking the class), the teacher's jaw dropped. She said, "Where did you learn that?" I was so taken aback that I lied, said I'd read it somewhere, but she shook her head NO. She told me it was an arcane astrological theory that was kept secret, only passed to astrological adepts at a certain point in their training. On the spot, I lied again - I said I had learned it from an old lady who grew herbs and was a healer, who had learned astrology from her grandmother. As it turned out, I wasn't really lying, I was describing my oldest spirit guide. That was thirty years ago. She has been guiding me ever since.
Sometimes they come to you the way my first one did. Sometimes, though, you have to ask for help.
If you want to contact your spirit guides, first of all think about what you'd like some help with. There are many presences or beings or intelligences or whatever you want to call them who will only waste your time, and of course there are some Really Not Very Nice intelligences that cause people all kinds of trouble - you do NOT want to get involved with a being who tells you to go shoot everyone at the mall. No. Do not go there, people!
Maybe you're chronically anxious and would love to avail yourself of some wisdom and comfort to help you learn a different way of walking through the world. Or you've moved from one job to the next but nothing satisfies and you'd really like to know your soul's purpose. If you've suffered losses or endured trauma, spirit guides can help you figure out how to heal from these experiences, and gather all the possible wisdom from them that you can. Got a problem that defies solution through the rational process? Ask. It'll happen.
I've never yet "met" a guide who can help you win the lottery; money just isn't a driving force in the astral plane. What a shame, yes? (Just kidding.) But for core human situations and dilemmas, they can be a great help.
Once you have in mind what you'd like to work on, then open your heart, ask silently, from your heart of hearts, for some help. You might have to do this a number of times - please be patient. It will happen if you're sincere and persistent. After you ask, you have to make space to "listen." You have to open your mind and heart, you have to become "empty" and curious. If you don't, then the tyrannical rational function will never shut up long enough to allow the great wisdom in.
Guidance comes in many ways, for instance as a daydream or a sudden flash. Some people "see" - in the mind's eye - a figure of some kind. Others "hear" voices. For some it is more a sensate experience of presence. For some people, guides come to them in regular dreams. It varies from individual to individual. Be open to however it comes.
The best and most universal place of contact with guides is in the shower. Neurologists have noticed that when the brain relaxes, insights come more frequently. Many people get their best ideas while in the shower, or put things together, solve problems, etc. I call it The Voice in the Shower. It is a very powerful guide. Here's an article
from the Telegraph
about the phenomenon. Or you could read about it
here in the New Yorker article.
I think what happens when the brain relaxes is that a channel opens so the greater wisdom can enter.
There are probably thousands of guided meditations out there on the internet that will take you to a place in the imaginal realm where you can meet your guides. Use your skeptical mind when investigating these possibilities, please! The internet is full of bulls**t as we all know.
When you do make contact with a presence, it's always a great idea to ask his/her/its name. Open your mind and wait. The first name that comes to you is usually the right one. But if your intuition sends up a red flag, ask again. Be demanding - this process is like a job interview. You need the right guide, believe me. Watch out for trickster guides who can not help you and will just confuse you.
Here are some things spirit guides should never do:
They may not command you, tell you what to do. Guidance is about suggestions that often come in the form of riddles or puzzles that you have to work out.
If they suggest acts of violence or ill will, send them away. Guides must always suggest acts of compassion and peace.
If they invoke in you a sense of paranoia - by telling you, for instance, that someone is "against" you, get rid of them.
If they want to be your lover, then this is not a spirit guide but some other kind of intelligence that wants to syphon your life force for their own purposes. You are human - if you want a lover, find a human lover, please! Cross species sex is always gross!
To send a spirit guide packing, be polite but firm. In your mind or out loud say, "Thank you for coming, but I will not work with you. GO!" Say it like you mean it, they'll leave.
This post is way too long. I'm sure I forgot certain bits I meant to put in here - when they come to me I'll add them into the comments section. Questions? Thoughts? Judgments?