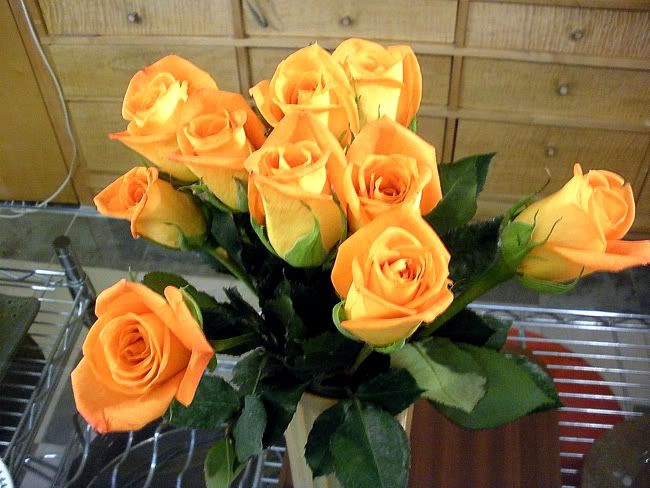 Easter and Passover were pre-empted this year in the house on Tennessee Avenue so we could devote all our energy to celebrating my roommate's fiftieth birthday.
I spent all day yesterday in the kitchen cooking. I was like a mad scientist, measuring and stirring and adding this and that to my various concoctions. Meanwhile the rain poured down outside. Just before the guests arrived, the sky cleared and the house filled up with sparkling sunshine.
The conversation was wonderful, the food was good. A feeling of love and good will circled around the table. And even though we shared a bottle of Dom Perignon afterwards, I have no trace of a hangover. I love champagne but rarely touch it these days because the price I pay afterwards is way too steep. I guess it's true about really fine wine, that it is gentler on the body. Or maybe it was the feeling of love and celebration that made the difference.
There is really nothing quite as special as breaking bread with people you care about, whether that takes the form of a Seder, Easter dinner, or a birthday party.
L'Chaim, ya'll. Cheers!