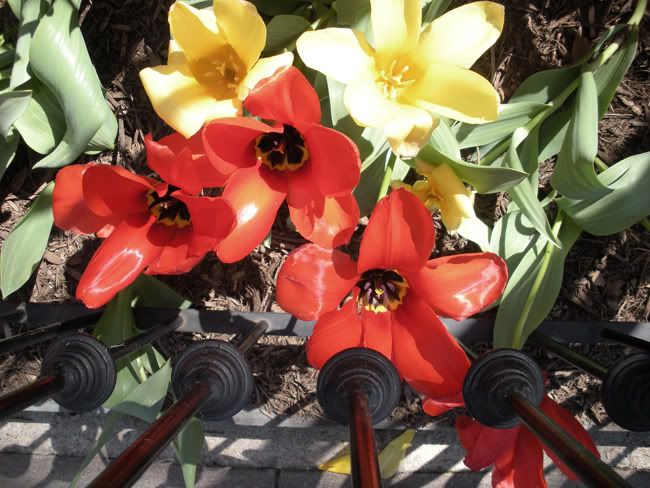 Sometimes when I'm really tired, I don't dream or don't remember my dreams. I call this "survival sleep." I was so whacked last night I expected a night of survival sleep, but I was wrong. Last night, my dreamscape was full. As is often true, bloggers were hanging out in my dreams.
Some of the dreams were stupid. In one I was telling a blogger she should update her "vestigial" link list. I even used that word in the dream. That, if you ask me, is a waste of dream time since in "real" life I have no opinion or agenda around anyone's link list. In fact, I believe the blog link list is an expression of something quite core about the blogger so it should be exactly what the blogger wants. Ah, but not in my dream, apparently. Maybe this came up since I just changed my banner and page colors.
There were other silly dreams, for instance in a quick dream snip I discovered that Tom of
Half Moose with a Twist
was only twenty years old.
The most interesting dream involved a dark cave with a foot of water on the bottom, full of Very Scary Things like a creepy dead snake in the process of being devoured by maggots. I had two wallets in the dream, one of which I had left in the cave. Steve of
Shadows and Light
bravely accompanied me when I went back into the cave to get the wallet. It was there with all the money and cards intact. Thanks, Steve!
Two out of the three bloggers I dreamed about last night are people I have never met, but still they loom large in my subconscious, obviously. Steve is also a friend in "real" life, definitely brave enough and kind enough to help me retrieve my wallet.
Obviously blogging is a big thing for me. I make no apologies for that fact. But I am curious. Does anyone else dream about bloggers or is it just me?