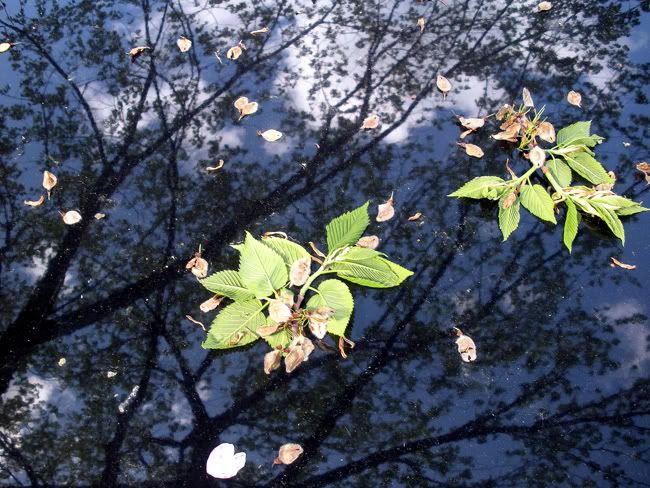 One of my brilliant, Type-A clients admitted recently that he has realized a paradoxical truth. If he doesn't rest and take care of himself, he doesn't have enough energy to live the Type-A life. So he comes for regular bodywork, does yoga, gets enough sleep. Only through self care is he able to go from zero to sixty in two seconds flat. My client finds instant acceleration absolutely thrilling. In his opinion, Type-A is the
only
way to live. I should say that this guy is not hostile, aggressive or insecure at all (qualities often ascribed to Type-A's). But he definitely lives his life at full throttle, well, except on the massage table and yoga mat.
I love seeing the world through his eyes since I am so NOT a Type-A person. But - what am I? Wikipedia describes Type-B as "patient, relaxed, and easy-going." I'm not that either, except right after a massage or after seeing the Sufi acupuncturist. Wikipedia says, "There is also a Type-AB mixed profile for people who cannot be clearly categorized." I don't think I'm Type-AB either. I'm passionate but don't tilt full speed at life. What type is that?
The only reason I'm thinking about it is because this week, for a change, I didn't try to do
everything
during my days off. I've been listening to music, just sitting on my couch and zoning out. Ordinarily I never do that unless I'm sick. We Washingtonians, even me, the non-Type-A, move too fast, do too much. We try to never stop for anything, not ever, until we're frazzled and anxious, or ill.
Sometimes I wonder what we're thinking. Why the big rush? Why is everything so urgent? What does our frenzied behavior do for us? Any thoughts?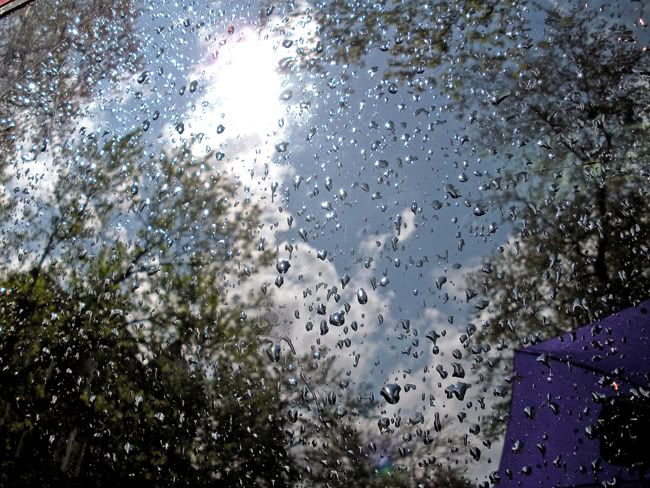 Crazy weather day yesterday. When I took this pic (that's my purple umbrella in the lower right corner) the sky was mostly clear with some big puffy clouds, but it was pouring rain. Huh?