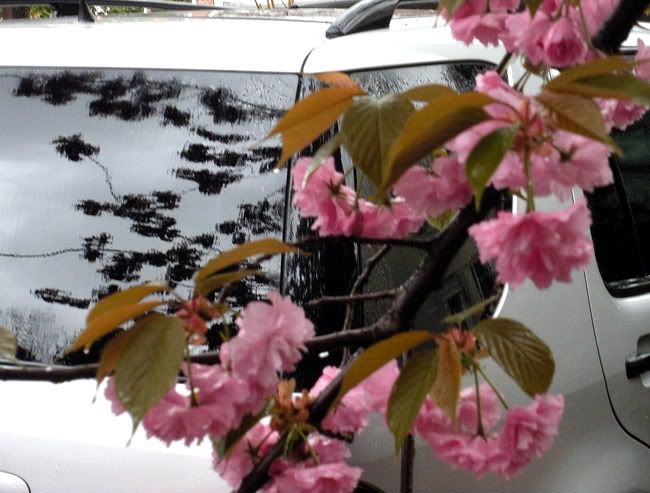 Rain is a good thing, I know that. Without it this luscious swamp where I live would shrivel up. The flowers would wilt, the trees would die, the birds would beat a hasty retreat to wetter landscapes.
In fact, there are many times when I actually enjoy the rain. After a super hot series of summer days, there's nothing so refreshing to mind and body as a big thunderstorm rolling through. It cleans the air and clears away the heat. Everything perks up after a summer storm.
Cold winter rains can be nice, too, if I have a good book to read, lots of tea, and no reason to be out and about.
However, a cold rain with a driving wind and winterish temperatures on April 15th? That I did not enjoy, even though I knew we needed the rain.
But, it's over now. The sky is brilliant blue and the sunshine is making everything sparkle. Though still inclined to winge a bit, I'll stop right now. The rain wasn't some personal assault intended to annoy me. For heaven's sake. Onwards & upwards.