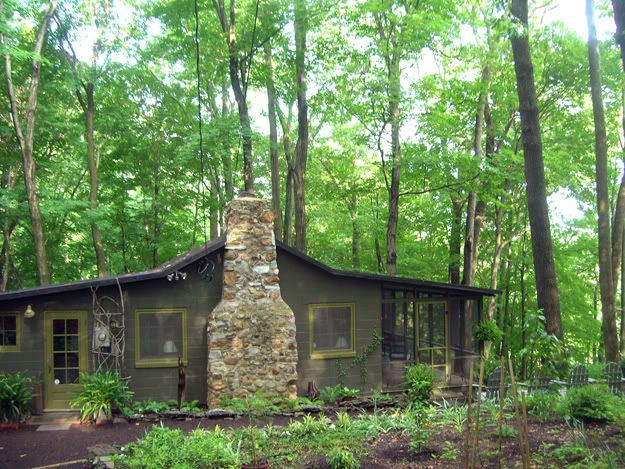 How did you ride out yesterday's storm? I was under a house by the Potomac, close to Shepherdstown, W. Virginia with a friend, sipping white wine and listening to the weather radio.
The cabin itself is gorgeous, cozy, and so welcoming, though situated as it is beneath the tall trees, during a thunderstorm it feels better to be tucked into the dug out basement, next to the wheelbarrow and the charcoal grill. Just in case, you know.
Lucky for us the storm was not too severe there. The tornado warning that sent us running with our stemware and French wine into the basement was cancelled almost as soon as we settled in. So it turned out to be a nice adventure, not too scary.
The drive back into DC was unsettling, though. Trees, branches and debris were everywhere. It must have been a real doozie of a storm here. Today the worst of the thunderstorms are supposed to develop in the mountains where I was yesterday.
My timing this week is spot on. Thank you weather gods, for keeping me out of harm's way. I really appreciate it!!