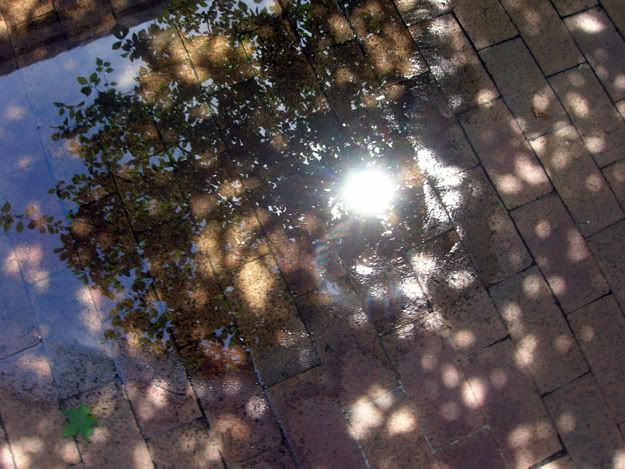 I love tree shade. It has soul. The waving branch shadows, the little dots of light squeezing through the leaves, and the round shadow shapes create a welcoming feeling you can't get from standing in the squarish block of shadow cast by a building. I know this isn't physically possible, but sometimes shadows cast by buildings feel even hotter than standing in full sunlight - at least to me.
Buildings can only cast plain squares of shade. It's not their fault, is it? Truth is, they can't offer much comfort on a sweet, hot summer day, even if they wanted to. But when trees cast shadows, those shadows become regions of cool. When I walk from sunlight into tree shade, I feel like I've entered a room or a pool, a realm of cool.
What would summer be without them?