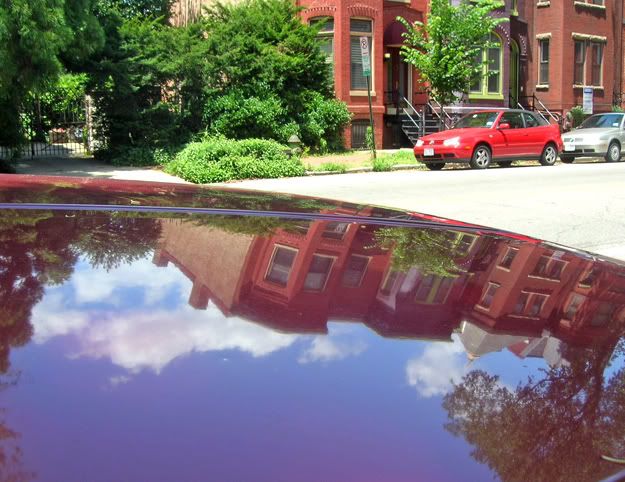 Once upon a time, I was attracted to the heroic religions, and why not? Heroic traditions appealed to my fearful heart. In Judaism we believe that we can heal what's broken in the world. We have a special word for it,
Tikkun
. Christians believe that one man saved the world by way of his innate divinity but also because he was willing to sacrifice himself for the sake of everyone else. In Reclaiming we were going to save the planet with our magic and political action. In the Mongolian shamanic tradition I'm still a part of, we fight demons and retrieve souls. The heroics in these traditions go on and on.
"I've never been 'empty like a valley,'" I said to the Sufi acupuncturist a few weeks ago after reading some Taoist poetry he keeps in his waiting room. His response (after he stopped laughing at me) was that everyone can find emptiness if they look deeply enough. He said, "There are a lot of levels. Go deeper." And so I have.
Underneath the sincere wish to save the world, (but - does it need saving?) underneath the heroics, sacrifice, the longing for
Tikkun,
under the ambitions - to be "powerful" (whatever that means), to convince other people to believe the same way, to change the course of history with magic, underneath the din of the battles with demons, I've located a quiet space of calm in which everything is fine exactly as it is.
Of course I'm still ambitious enough to believe I can make small changes in my own heart, and thereby become a "better" person (again - whatever that means). But I no longer harbor the delusion that my life is about saving the planet. Little things like remembering to be kind, letting go of my urge to judge others, cultivating a sense of awe and curiosity, and paying attention to what is actually going on (as opposed to what I wish was going on) - these are the things that matter to me these days.
My hat is off to all the heroes - you GO, great heroes, and save the world. I salute you! When you return from your adventures, I'll make you a cup of tea. OK? Oh yeah!