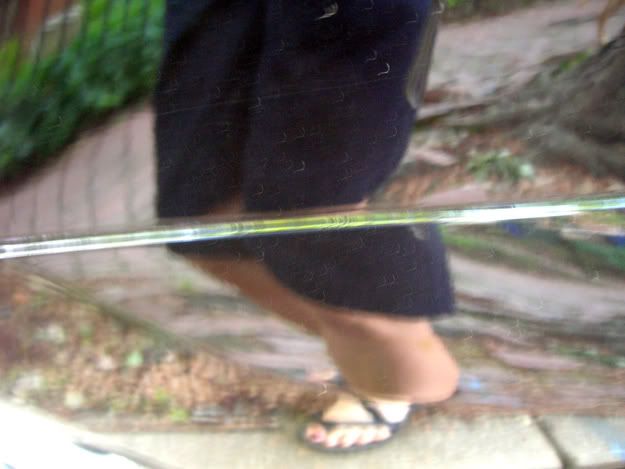 DC is a steam bath today, turned up to the max. It's hot, yes, but what makes it freakishly uncomfortable is the humidity. I managed to have fun anyway; I'm proud of that. Summer vs. Reya? Well, I had to take three cool showers including three complete clothing changes, wash my hair twice. Drink a gallon of lemonade. But I made it. Did you?
Negotiating with DC's summer heat is always a challenge. I have tilted at the season on occasion, only to be slapped down immediately. What I mean is that I tried to ignore the weather so as to carry on as usual. At the end of a day of denial I was always completely wasted, exhausted, overheated, dehydrated. But what did I think was going to happen? I mean really! Mother Nature vs. Reya? Please. You can imagine that during summers when I decided to argue with the heat, I suffered terribly, excessively.
Last summer I hid from the weather, a new approach. Unfortunately that didn't work either. Staying indoors so much was depressing as well as isolating.
Just as in my interactions with other humans, right now I am practicing the art of engaging with the world without tilting at it, working towards some kind of balance. Today, encountering the heat in batches, taking time to cool off inbetween, worked pretty well. I don't feel wiped out, but I'm also not disconnected from the world and other people.
Who knows how diplomatic I'll be tomorrow? At least for today, peace reigns between the summer heat and me. Shalom, ya'll. Shalom.