Did I ever really look like this? Good lord. As far as I can tell, I was about 22, working at Annie's Santa Fe in Kansas City, a Tex-Mex theme restaurant
on the Country Club Plaza
. It was around 1974 or 1975, my first restaurant job and the first time that people called me "Ruby," a name so enduring that I still have friends who refer to me that way.
I have no memory of the picture, or (surprisingly) of the dress. I can see that I was wearing one of my hand made pins but I don't remember what it said. I produced lots of hand made pins back in the day. My favorites were my "It's not my fault" buttons and (as my brother reminded me today) the "Learning to love cheap things" pin. I was a cartoonist, too, in my early 20s. The one thing I recognize in this picture is the bra - the inspiration for a series I called "Strapless Bra Comics." It was a strip about a mousy girl who, when she placed her strapless bra beneath her pillow, had crazy psychedelic dreams about exotic adventures, spy intrigues and passionate love affairs.
The last panel of every strip featured me, waking up in the morning, remembering the dreams. The bra strap was always visible from under the pillow.
My favorite part was drawing my hair which was much as it is now except hennaed a deep shade of purplish red.
Certainly I was stoned when the pic was taken. Smoking weed figured heavily into my day to day routines at that age. Probably I had been drinking, too. When I worked at Annie's, if we wanted to get high, we would stick our heads through the dishwasher window where the dishwasher was inevitably always smoking a joint. We would take a hit, then keep working. The bartenders presented us with shots of tequila on demand. Oh my god, what an era!
I look at this picture in awe. I was so juicy. Bloody hell, look at those lips! Though I'm no longer beautiful like that, the thing is, I'm so much happier now. The woman in the picture above was incredibly anxious, angry, bitter, full of roiling, unresolved issues, fear - and unfortunately - raging with hormones. I had no idea, yet, that my life's path was to be a healer. I didn't know which way was up or down. In other words, I was a
hot mess
.
I was exactly like a character in a Woody Allen movie: really smart, cynical, funny, sharp, wounded, neurotic. And I loved sex. Boy did I NOT enjoy my life at that time.
How funny to see this snap. I've never laid eyes on it before. Someone who worked with me at Annie's posted it to the FB page of a friend of my brother, who immediately recognized me. This is what I love about FB - the impossible connections we make there. When I first saw the pic, I thought, "Oh, that woman looks a lot like I did as a young woman." It actually took me a few minutes to realize it is me. Wow. Or should I say: whoa!
59 suits me so much better than 22 - on the inside. On the outside, well ... wow.
Shalom.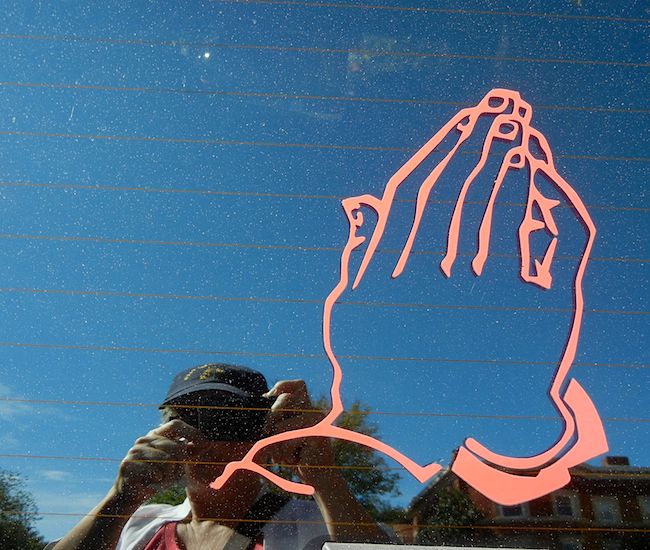 The real me.