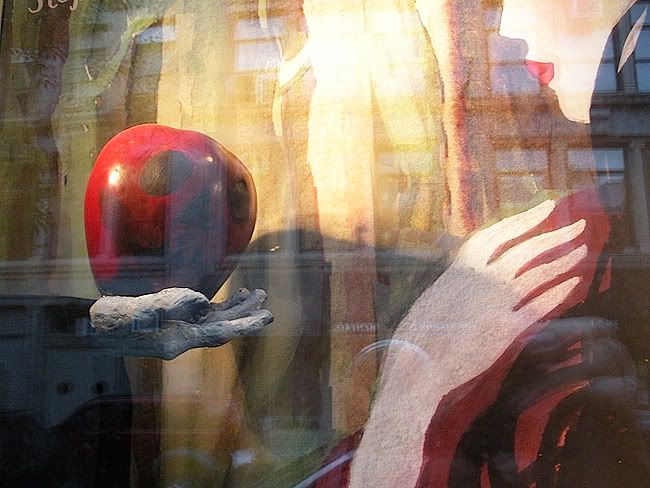 The trip to NYC was kind of a wash, I am sad to admit. I did have pockets of great fun, especially the first day - having a beer with Prince Charming, walking around the village taking pictures and such. I also had a GREAT conversation with my friend Elizabeth in which we solved all the problems around the health care system.
Cyndy I went to the Cornelia Street Cafe Tuesday night! GREAT music. I wanted to bow down to the bass player and the drummer, they were so good. Wow. The music was a bit beyond my reach; I could only follow it so far, but then I got lost. Cerebral music like that demands a more agile brain than mine, but I still loved the experience.
But I was haunted that night, could not sleep. The next morning I was rattled, couldn't even maneuver my way around Macy's for heaven's sake. I got the hell out of town, thank to the Bolt bus. Sometimes the big apple takes a big ole bite out of me. Oh well.
I'm not a big fan of summer. I know I should like it. Whether I'm hiding from the heat and humidity, or tilting against it, code red air and temps over 100 (as we've had the last two or three days) make it rather impossible to enjoy being outdoors. I find this situation extremely discouraging.
Likewise I'm feeling disenchanted here on the blog. Maybe I need to redesign the page, or take a break, who knows? One of my NYC friends Mary said that my perspective will change once temperatures drop below 90. That might not take place for awhile. August looms: sticky, damp, hot, and stinky. Dang, man.
One encouraging sign of the turning wheel of the seasons is the fact that the days are definitely, palpably, shorter. Tess of the blog Willow Manor assures me fall will come again. She said I can bet my woolly socks on it. If she mentions woolly socks then you know she is sincere. I can not wait.