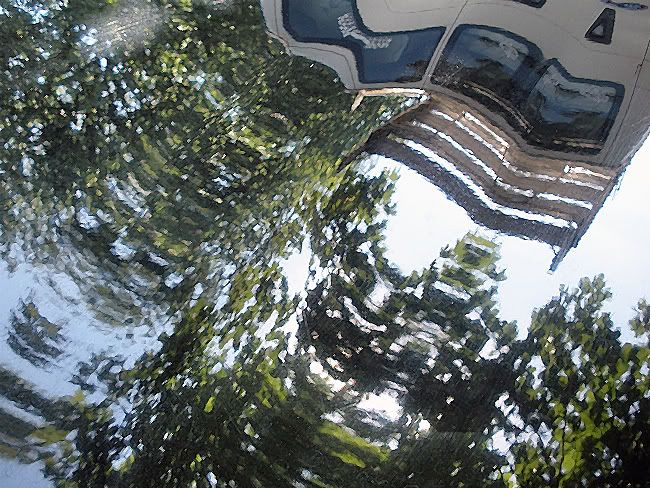 Yesterday was a good day, perhaps I am on my way back to my usual state of curiosity and inquiry. I really hope so. For a few days, I couldn't get myself interested in anything. It was uncharacteristic; would have been alarming if I'd cared, which I didn't.
I did a lot of breathing yesterday, a rational approach to a quest for inspiration, eh? I exhaled, too, breathing out the stuckness, or so I told myself. Also saw the Sufi acupuncturist. That always helps everything. And friends came to the chateau for dinner, something I haven't done for awhile since the idea of cooking when it's 100 degrees does not appeal.
The weather gods encouraged me every step of the way. It was a hot day but not nearly as humid as it has been. I was able to take a nice, long walk, capture a bunch of images. In so doing, I made myself at home again in Washington DC. Somehow I hadn't fully returned from New York until yesterday. I didn't leave my heart there, as I might in San Francisco. Rather, some part of my soul lingered on the island of Manhattan. But I got it back yesterday. I'm good to go.
We humans have these lapses sometimes, we falter for awhile. Once upon a time it took a lot longer to climb out disinpiration, out of a feeling of being half-alive. One thing I love about growing older is that I pop out sooner rather than later. Perhaps the urgency that surrounds understanding life really IS short helps speed the process, who knows?
The fully ensouled life is good and I am grateful. Shalom.