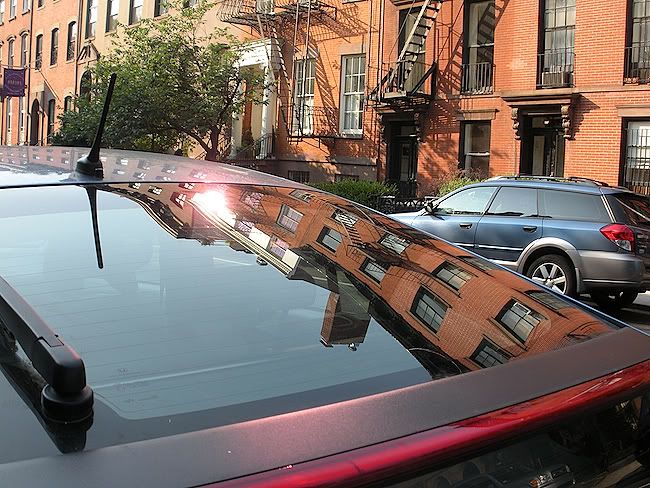 Both pics today were taken in the Chelsea neighborhood of NYC.
What is inspiration anyway? I've been thinking about it. Literally the word means to breathe in. Yeah.
A couple of weeks ago I experienced the mother ship of inspirations, not the happy
a-ha
type, more like the
holy fucking christ!
variety, you know what I mean? At the time I referred to this experience as a revelation, as in: the curtain was pulled aside to reveal something I knew, but had never made conscious. It was a revelation so shocking that I gasped, which meant I inadvertently breathed it in. Hence an unhappy revelation became an unhappy inspiration. Bloody hell. Once it was inside me, there was no choice but to begin to work with it, which is what I've been up to ever since. I wonder if it's ever possible to experience a revelation, but then move on, without taking it in. Ya think?
I'm sorry to be so vague about this revelation - it was a stale, leftover, previously unexamined truth about my terrible marriage, not worth repeating here.
My point is, inspiration does not always arrive with a smile; it is not always an OH WOW moment. Hence, sometimes being uninspired is a GOOD THING, or a relief, something like that. Sometimes. Also I'm thinking that just as with divine light, inspiration is best taken in small tokes rather than in one big bong hit, as it were.
The good news is, I'm working my way through this insight, digesting and integrating. Meanwhile nothing new has occurred to me, which might be why I feel uninspired, yet content. Life is pleasant, if uninspired, at the moment. I'm good with that, I am!
Happy Monday. Shalom.